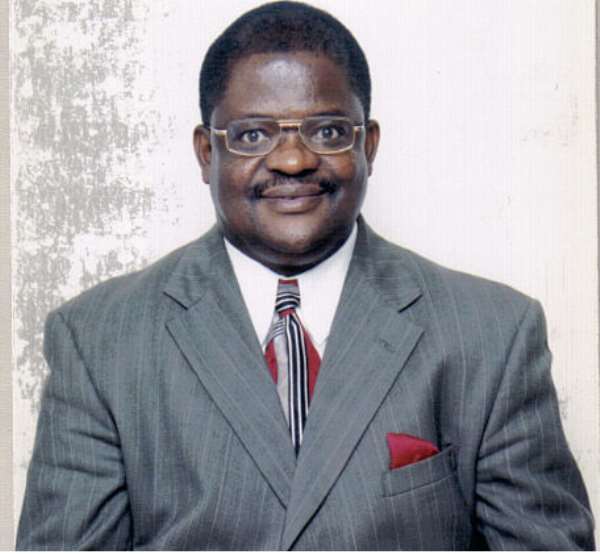 1 JOHN 5:18-21
INTRODUCTION
A former schoolmate of Robert Ingersoll entered promisingly upon the legal profession. He married a lovely woman and was the father of two children. Then he began to drink. He sank to the lowest depths and lost everything. One night a Christian worker found him lying drunk in an alley. He brought him to a mission. There Christ saved him. He was utterly transformed. He rebuilt his home. One day he learned that Ingersoll was to give a lecture against God and the Bible. The converted alcoholic wrote to him, saying, "Old friend, would you tell the people that you are against the religion that came down to the lowest depths of hell and found me; would you speak against the Savior who stooped and lifted me, rebuilt my home and brought joy to my wife and children?"
Mr. Ingersoll read the letter that night before a large audience and then said, "I have nothing to say against a religion that will do this for a man. I am here to talk about a religion that is being preached, but not practiced by so many. You can find fault with the church, but there stands One supreme! No man can point his finger at Christ and find any fault with Him!"
CHRISTIANS' VICTORY OVER SIN V. 18
In a time of moral decline, evil, mushrooming of cults, and false religions, it is refreshing for you and me to know our standing before Christ. During the 1980s and 90s we saw how many respectable men and women of God fell into sins and various scandals. This situation caused the church to lose respect and voice in the eyes of the world. It became a lesson to many Christians that our warfare with the devil, the flesh, and the world is real. While the pull of sin is strong, the possibility of victory over sin is assured for every believer in Christ. Amen. In the concluding words of Apostle John, he tells us that victory over sin is a present reality for every genuine believer. This is a grand assurance of our faith in Jesus Christ. John states this affirmation negatively: "We know that no one who is born of God sins." This means that the Christian's new nature makes a life of sin an utter impossibility. Let me clarify this before we continue. John does not teach that if you become a Christian you would not sin. What John is teaching is this, when you are born again with the nature of God, you do not continue to practice or live in sin. Why? Because when you are born again, you receive the nature of God. You have changed identity. You have completely become a new person in the inside because God's Spirit has come to take residence in your life.
Therefore, if you claim to be a Christian and you are living in sin, then you are acting in a manner contrary to your true nature. The phrase "no one who is born of God," calls attention to the divine origin of the Christian life and it implies a participation in the divine nature. A child of God may sin, but his normal condition is resistance to evil. Anyone who is born of God does not habitually sin. When you are saved sin does not become your way of life. The Holy Spirit who lives in you is repulsive to sin. When God saves you and gives you His nature, He also frees you from the bondage of sin. Not only that, but also Jesus Christ liberates you from the slavery to Satan. He also keeps you safe from Satan's continued attacks. Ladies and gentlemen if you are a believer you are not alone in this world. If you are a Christian, you are not at the mercy of Satan or sin. You are under the protection of the Almighty God because you belong to Him. This calls for shouting. No Christian is a prey to sin or Satan. You are under the watchful eyes of God to preserve and protect you from every evil attack. Yes, you have a malignant foe, and his name is Satan, but you also have a vigilant Guardian, and His name is Jesus Christ. In fact, it is reassuring that we are not alone in this sinful world. The evil one may assault you, but he cannot touch you. He can assault you, but he cannot seize you. He assaulted Job but he could not seize him. Eventually God restored Job and gave back to him his children and everything he lost. Satan assaulted Christ on the cross, but he could not seize Him. On the third day Christ rose again from the dead and dealt a mortal blow to Satan and his cohorts. You can ward off the assault of Satan with the shield of faith.
If this assurance or promise is true, and it is why are many Christians living in defeat? Many Christians live in defeat because they do not know who they are in Christ. Many Christians are unaware of their position in Christ. Many Christians live in fear because they do not know whose they are. That was the difference between David and Saul and his army. While Saul and his soldiers were terrified of Goliath the giant, David was not. David was not afraid because he knew that he belonged to the covenant keeping God, the God of Abraham, Isaac, and Jacob. Whose child, are you? If you are a Christian, you are a child of God. Your Father is the Omnipotent God. You are not a slave of God. Jesus says that the slave does not know what his Master does. You are a blood bought; sin forgiven child of God. Hallelujah. Know your identity and authority in Christ and live a productive life.
II. CHRISTIANS ARE BORN OF GOD AND SET APART
FROM THE WORLD V. 19
For Christians who have amnesia and have lost their identity, listen to John in verse 19. He says that your source of life is in God. Because God is the source of your life, you have the capacity to obey Him. On the contrary, those outside of Christ lie in the power of the evil one. Who is the evil one? That is the whole world remains in the sway or the power of Satan. They are under his influence. However, Satan is unable to touch the believer, the whole world lies in his grip. The imagery may be that of a child on a parent's lap. When a child lies on a parent's lap, he is at the mercy and protection of the parent. The "whole world" means all those who have rejected God's only Son Jesus Christ. Do you recall Jesus' exchanges with the Pharisees in John 8? Jesus said that their father was the devil. When you are not a Christian, you may be going to church, you may be a respectable citizen, you may be a good person, you may be a philanthropist, you may be a moral person, but the word of God says that you lie in the power of the evil one. He can do whatever he pleases with you. In other words, you are in the grip of Satan. Therefore, you and I must share the gospel with our family, friends, neighbors, colleagues, and coworkers. Ladies and gentlemen Satan is real and his purpose is to deceive and destroy you. He wants to steal your children. He uses many schemes to steal your children. He wants to destroy your children. He wants to destroy your marriage. He wants to destroy your testimony. He wants to destroy you. He is not just playing games with you. If you are here and you do not know Jesus Christ, then you are a piece of meat in the hands of Satan. He can chew you at anytime, but the good news is that Jesus is willing to save you and set you free today. All humans are either of God or in the evil one. In the sight of God, there are only two groups of people, saved and lost, believers and unbelievers, Christians, and non-Christians. There are no other alternatives. There are no options. The line of demarcation has been drawn.
III. CHRISTIANS' KNOWLEDGE OF GOD IN CHRIST V. 20
The crowing certainty of the believer is stated in verse 20. There are three leading thoughts in verse 20; (1) that "the Son of God has come"; (2) that He is the mediator of our knowledge of God; and (3) that united with Him we are in union with God. John says, Christ has come, and He is here. One of Christ's purposes in coming to our world is to reveal God to us. That is why He told His disciples, "If you have seen me you have seen the Father" (John 14:9). This affirmation undermines the whole structure of the doctrine of the false teachers. Both revelation and redemption are the gracious work of Christ. Without Jesus you and I could never know God or overcome sin. Let me clarify something here. In verse 20 John uses the word "know" in two different ways. The phrase "And we know that the Son of God has come"; here the word "know" is the Greek oida, which means, absolute knowledge. The phrase "in order that we might know Him who is true"; here the word "know" is ginosko, which means knowledge gained by experience. The verb "know" is a present tense, which implies a continuous and progressive apprehension. Now this is what John is saying here. He is saying that you and I gained our experiential knowledge of God through Jesus Christ. Then he says, "God is true." The word true means that which is genuine as opposed to that, which is false; that which is real as opposed to that which, is counterfeit. This is good news for those of us who are truly born again. We are in a vital union with God through Jesus Christ. To know Christ is to know God. To be in Christ is to be in God. In the Christian life, fellowship with Christ and fellowship with God are one and inseparable. Unlike the world that is in the evil one, we are in God, sharing His very life. You cannot be in the Father without being in the Son, nor in the Son without being in the Father (cf. 2:22, 23 and 1 Thess. 1:1). Jesus is the Man, Christ the Messiah, and God's eternal Son. The knowledge of the Son and the Father is what eternal life is all about. Therefore, to say that God or Christ is "eternal life" is to affirm that He is the source of eternal life.
IV. CHRISTIANS ARE ENCOURAGED TO HAVE A
SINGLE DEVOTION TO GOD V. 21
In this epistle that we have studied for the past weeks and months, the Apostle John under the inspiration of the Holy Spirit has removed any fog that surrounded our understanding of the person and ministry of Jesus Christ. In Jesus Christ you and I have received the redemption from God. As people who have placed our trust in Christ, we are no longer at enmity with God. In Jesus Christ you and I have received the revelation of "the true God." In the person of Jesus Christ, we have gained the true understanding of who the real Father is. In view of this revelation, the word of God is encouraging you and me to guard ourselves from idols. John the Christian statesman, and perhaps the only surviving apostle among the original twelve disciples at this time, is appealing to you and me to guard ourselves against idolatry. I think that John has a reason for using the plural idols. What is an idol? In the OT sense an idol was a graven image that people worshiped. Some of the idols were made of stones, wood, bronze, silver, gold, etc. The same concept was carried over in the NT. Nevertheless, in the New Testament the word idol or idols were more inclusive. Any substitute for the Christian concept of God is idolatry.
In the broadest sense an idol is whatever usurps the place of God in the heart. An idol is anything that substitutes for the true faith. An idol is anything that robs Christ of His full deity and humanity; any idea that claims to be more authoritative than the Bible is an idol. Anything that replaces God as the center of your life is an idol. The worship of idols is inconsistent and incompatible with the knowledge of the true God, which is eternal life. What idols are you worshiping? Is it the idol of money? Is it the idol of work or business? Is it the idol of materialism? Is it the idol of your husband, wife, or children? Is it the idol of sports? What occupies the first place in your life? Is your pastor your idol? Are you one of those who refuses to attend church service when your pastor is not preaching? There are some Christians who leave their church when the pastor moves on to another place. My question is that did the pastor take God with him? Yes, there are pastors who mean much to us and I don't want to belittle their significance, but if you cannot function well in the absence of a pastor, then I would like to submit to you that you have an idol in your life. My duty as a pastor is to present Christ to you by example and in preaching and teaching that you will experience the real Jesus Christ and fall in love with Him. What do you think about Jesus Christ? Is Jesus the God-man, fully God and fully human at the same time?
The word of God wants us to have a singleness of mind in following Jesus Christ. That was the secret of David's life. David had a singleness of heart for God. Yes, David committed adultery and murder. Yes, David made many mistakes in his life, but there is one thing that was evident in his life, and that was his singleness of devotion to God. That was the secret of Joseph, Daniel, Moses, Elijah, Elisha, and many others.
Our God is a jealous God. He does not want anything to compete with Him for the first place in our heart. Right now, what has preoccupied your mind and heart? If there is a caution that John is leaving with us in this epistle, it is the life of love and singleness of devotion to Christ. What is uncharacteristic of a Christian is a habitual life of sin, because of the new nature that God has given to us. John is saying that we should not yield to a life of sin. He is saying that we can have victory over sin. Therefore, stop living your life as if you are a victim to sin. Our prayer wish should be like Apostle Paul, "That we may know Him and the power of His resurrection and the fellowship of His suffering."
Through faith in Christ, you can have eternal life and the power to do His will. Fall in love with Him; know Him not only as a historical figure but as your personal Lord and Savior who desires to have meaningful relationship and fellowship with you. Amen.