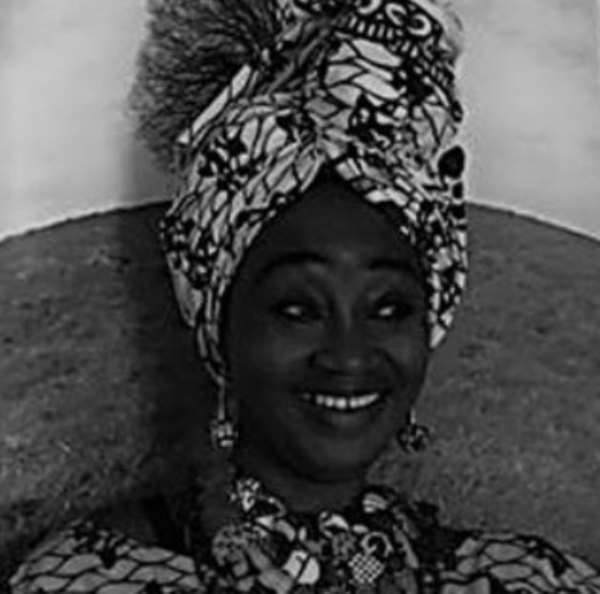 Naana Afua Fremaa Busia
Ohemaa paaapabi,
One agrees with those patriotic Ghanaians, who posit that whatever his faults, history will judge your late Papa, kindly, as a true democrat - who was a man of principle, who did not approve of self-seeking-leadership, koraaaa, oooo. He would never have tolerated this outrageous Agyapaaaapabi-blank-cheque-self-seeking, of the very worst kind, at all. For sure.
The attempt to move assured annual gold royalties, worth at least some US$200 million, one gathers, offshore (to be domiciled in previously-secretive British Crown Dependency, the Bailiwick of Jersey that is today not nearly so secretive, in the know-thy-customer digital banking-era, thank goodness), out of the reach of Ghanaian Parliamentary scrutiny, and shod of Ghanaian financial sector regulatory oversight, is unprecedented. It has no size, koraaa, and is the Mother of all create-loot-and-share-insider-dealing, by privileged-politically-exposed golden-regime-princelings, ever. Cool.
Not even the manoeuvring to ensure the deprivation of Ghana's golden share, in the takeover of Ashanti Goldfields, by the then AngloGold, comes close, perfidy-wise, oooo, Ohemaa. It is an egregious example, of why, to fight high-level-corrption, in Ghana, we need to ensure that our country's Auditor Generals are clothed with prosecutorial powers, by Parliament, asap, ooooo.
The assured annual U.S.$ 200 million gold royalties, are apparently to be invested in sundry entities, listed on a number of overseas stock markets, including London and New York, which may or may not pay us any dividends, ever, by an opaque entity, which we can never sue, if it fails in its fiduciary duty to be transparent, well-run and run for the common-good, of Ghanaian rural communuties. Ditto, required to be anchored, corporate-ethos-wise, on a bedrock of corporate good governance principles.
Some say it is one of the most abominable state-capture-gone-mad stealth-asset-stripping-maneuvering, ever, to be engaged in, by insouciant ruling élites, who are said to seem to think they are God's gift to Ghanaians, who should never dare question them, because they are far more intelligent than we are, wai. What gall.
As for your family matters, out of respect for your late Papa, I shall not make any comments, there, oooo, Ohemaa paaapabi.
However, again, I shall paraphrase the old wag, who railed against that alleged effort, at silencing a fellow family member, as undemocratic. He said it was clearly meant to stop you from figuratively rocking the golden-boat-of-comfort, heavily laden with the low-hanging-friuts of sychophantic-praise-singing, oooo. Hmmmm, eyeasem, ooooo.
In his (me thinks rather quite cynical) view, in light of today's amoral leadership standards, they were very, very wise folk - who clearly knew where their bread was buttered from, wai.
What do some of them care, about your Papa's principled political leadership views, and his abhorance of corruption? He had his Oxford-kudi, after all, did he not? So, obviously, in their view, he could comfortably afford his principles. In any case, just how do you expect those of them who need it, to fund their posh-lifestyles, to manage, he asked?
Ahhh, you paaaa. Principles. What do those amongst today's fence-sitting comfortably-well-off middle-classes, enjoying their merrymaking, under the African sun, care? Ahhh, small girls are young, aampaa, wai. Do you not see the furious stealth-asset-stripping, of Mother Ghana, which is now going on, and is engaged in, by certain greed-filled arrogant-sods? BBC-pidgin-English: Abi, make you look your somewhere, oooo, wai - and make you go sleep. Haaba. Principles. Tut. Tut. Tut. Hmmmm, Oman Ghana, eyeasem, oooo - asem kesie bi, ebeba, debi ankaasa. Yoooooo...