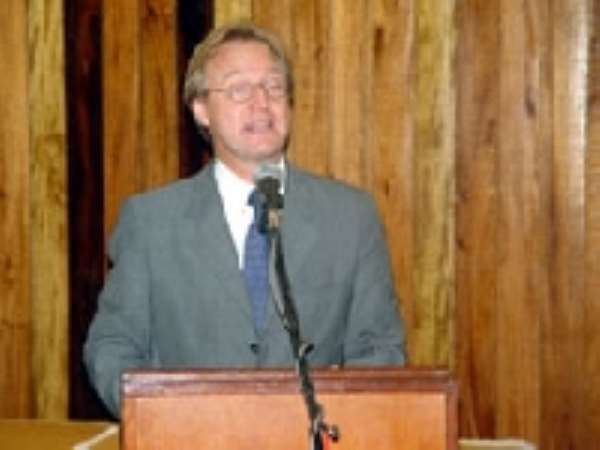 The World Bank and the International Finance Corporation (IFC) have presented a report on global reforms in "Doing Business 2007" which ranked Ghana 94 among 175 countries.
The nation's performance was attributed to reforms in tax regimes, cost of registering properties and ease in trading across borders.
Mr Michael Klein, Vice President for Financial and Private Sector Development with the World Bank and the IFC and a Chief Economist, who presented the Report said, 10 indicators were used to rank countries, which were starting business, dealing with licences, employing workers, registering properties, getting credit and protecting investors.
The rest were trading across borders, enforcing contracts, closing a business and paying tax.
Ghana was ranked 145 for the number of days in starting business. Canada was first.
For the rest of the indices, Ghana ranked 83 in dealing with licences; 120 in employing workers; 113 in registering properties; 117 for getting credit; 33 for protecting investors; 77 for paying tax; 61 for cross border reforms; 50 for enforcing contracts and 94 for closing business.
Mr Klein named best practised countries from the second indices as Japan, the United States of America, New Zealand, the UK, New Zealand, Maldives, Hong Kong/China, Denmark and Japan.
Within Africa, Ghana topped the overall performance in reforms followed by Tanzania, Mali, Niger, Burundi and Kenya.
Worldwide, Georgia topped the overall list followed by Romania, Mexico, China, Peru, France and Croatia.
However, in average ease of Doing Business globally, the Africa was ranked eighth behind OECD, East Asia, East Europe, Latin America, Middle East and South Asia.
Mr Matts Karlsson, World Bank Representative in Ghana; said Ghana seemed to be on the right path and that if the Government focused on reforms, it would be able to sustain the growth.