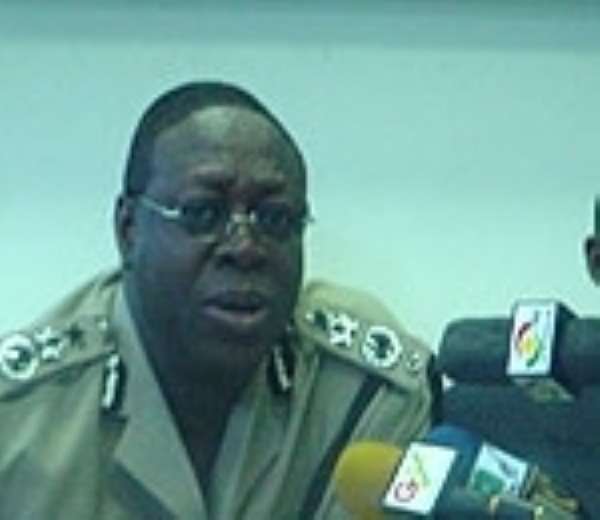 Thirty Liberian Police officers have completed a three-week course in policing at the Police College in Accra as part of the restructuring of the war-ravaged country's Police service.
The officers, made up of seven females and 23 males were taken through criminal investigations, intelligence gathering and traffic control programmes.
Deputy Minister of the Interior, Mr. Agyeman Manu said that the gesture by the government for granting scholarships to the Liberians was in line with the country's foreign policy of maintaining international peace and security and in the sub-region in particular.
He said government was interested in encouraging collaboration among sister security agencies in the sub-region.
Mr. Agyeman Manu cautioned the officers against abusing their offices but should be motivated to be professional and put national interests before self.
He commended the Ghana Police Service in their role in training the officers and urged them to re-dedicate themselves to duty in the interest of the nation.
Mr. Patrick Kwateng Acheampong, Inspector General of Police said the occasion was historic because it was the first training programme to be held in the country for foreign personnel.
He said the exercise was made possible by the government of Ghana, adding that the next officer corps training programme in the College would include three Liberian Police officers.
He said the service would continue to assist sister countries in the sub-region who may require the rich experience of the service in Ghana.
Mr. Rudolf Von Ballmoos, Liberian Ambassador to Ghana commended the government of Ghana for its immense support to his country in the various endeavours.
He said Ghana has been at the forefront in bringing peace to Liberia. Mr. Ballmoos urged the officers not to abuse their office but create a secured environment for investment and development.
Among those present were Ms. Shirley Ayokor Botchwey, Deputy Minister of Foreign Affairs, Regional Integration and NEPAD, Deputy Inspector General of Police Operations, Dr. Kofi Kesse Manfo and members of the Headquarters Management Board of the Police Administration.