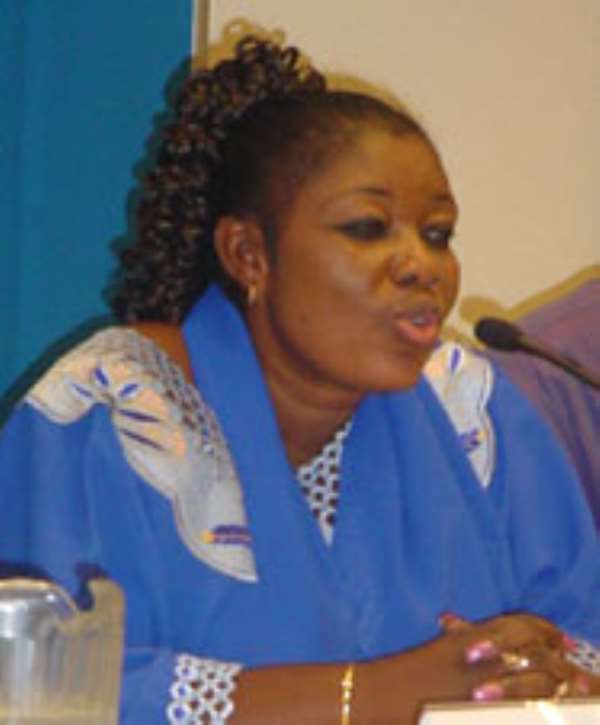 Its been expected for some weeks now. Finally, matters came to a head yesterday. Christine Churcher is no more a member of parliament. She has quit her position as NPP's Member of Parliament for Cape Coast.
The Chronicle had earlier yesterday reported that Christine Churcher was threatening to resign because the Kufour led Government had set protocol on her demanding that she returned the official vehicles given her as a Deputy Minister and refused to honour an earlier promise to substitute the vehicles with a cheaper Rover model.
The vehicles to be returned include a saloon Rover Marque and land cruiser according to the reports. The Chronicle's report also stated that Ms Churcher's fuel allocation had already been withdrawn not long after when was unceremoniously sacked from office.
Even though NPP officials in Cape Coast had earlier in the day denied the reports, they conceded that Christine Churcher was so influential in Cape coast that any decision by her to quit Parliament would cause the NPP a lot of headaches in the area. As it has turned out, their worst fears have been confirmed.
NPP will therefore have to brace itself to fight another difficult bye election to retain the seat at a time when the party is becoming more and more unpopular as shown in all the previous bye elections and the refusal of the party to declare the Nkoranza North seat vacant almost a year after Eric Amoateng was busted with heroin.Crystal Clear