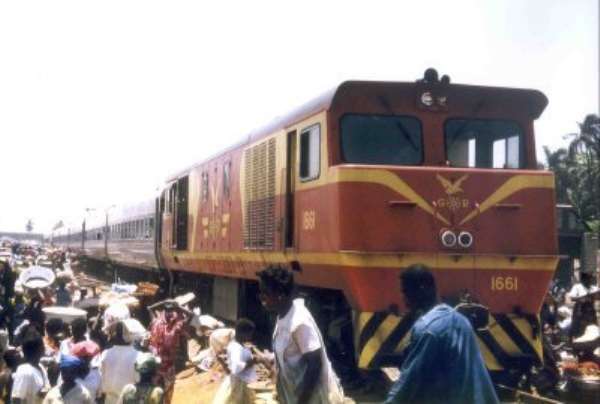 Professor Christopher Ameyaw-Akumfi, Minister of Harbours, Ports and Railways has re-emphasised the Government's commitment and determination to reactivate the railway system to promote efficient and cheapest transportation of goods to the country's ports.
He said there were positive signs in the reactivation of the railway sector by private investors. Answering a question at a maritime seminar organised by the Ghana Shippers Council (GSC) as part of the 4th National Shippers Day celebration in Kumasi, Professor Ameyaw-Akumfi said several private companies had expressed interest and deep commitment in the rehabilitation and expansion of the railway system in the country.
He said Government was currently carrying out background investigations and due diligence on the prospective investors to ascertain the sources of their finances and efficiency.
Professor Ameyaw-Akumfi said rail transportation was considered to be the cheapest, safest and efficient therefore, Government was exploring various options to ensure that, the system was revamped to play its role effectively in the expanding economy of the country.
Mr Emmanuel Martey, Deputy Chief Executive Officer of GSC, mentioned inadequate infrastructure at the seaports, inadequate equipment, and partial use of information technology systems, vehicular congestion, lack of adequate warehouses and storage facilities as well as the deplorable nature of roads in the country as some of the challenges facing the shipping industry in the country.
He called for the removal of those and other bottlenecks, such as cumbersome clearance procedures and trade finance in order to improve competition and profitability in the maritime industry. Mr Africanus Owusu-Ansah, Deputy Commissioner of CEPS, said CEPS was extending its commitment to cover a broader range of transactions by making significant investments into new business system and infrastructure.
He said the investment would provide a web-based transactions and information services as well as securing through the use of improved information technology.
Mr Owusu-Ansah said the service was determined through its current modernisation programme to improve the quality delivery of its service both to Government and the maritime industry.