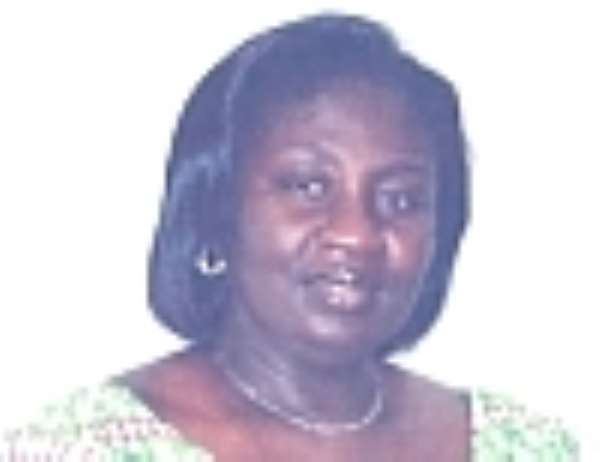 "The relatively weak macro-economic framework of the country has become a disincentive for Foreign Direct Investment (FDI) and thereby stifling potential for employment creation," says Mrs. Karikari-Annang, the Executive Director of the Ghana Employers Association.
She made this known when she presented a paper at the British Council over the weekend.
In a presentation read on her behalf by Joseph K. Amoah-Industrial Relations Manager of GEA, Mrs. Rose Karikari-Annang noted that the rapid changes of technology and unfair international trade system have adversely affected the survival as well as the ability of local enterprises to compete with their foreign counterparts.
She therefore stressed the need for a congenial industrial atmosphere since she considers that as a pre-requisite to economic development.
"If Ghana was to attract a fair share of the FDI as well as local investment, a peaceful environment would also promote the creation of jobs, as existing enterprises could expand while new ones were established," she noted.
Furthermore, Mrs. Karikari-Annang indicated that no matter the remuneration package for employees, they would still be unable to cope with the dictates of the market, as prices of goods and services, especially essential services like health, water, and food among others, continued to increase.
In that regard, she decried the high cost and low standard of livings have been facilitated by a "high rate of inflation".
Also in the address read for her at the 3rd anniversary symposium of the Union of Industry, Commerce and Finance Workers of GTUC (UNICOF) themed 'Three years of labour Act 2003 (Act 651); Challenges and Prospects', she pointed out that even though Act 651 has made elaborate provisions to be followed in order to settle disputes, these procedures were often flouted with impunity.
In continuation, she hinted, "These factors at the enterprise level: violation of dispute resolution procedures; redundancy, rightsizing/downsizing issues; cross-cultural issues; absence of dialogue; interpretation of provisions in collective bargaining agreements (CBAs) plus others, have at one time led to industrial action and stoppage of work," hence creating disharmony between management as well as workers.
But the National Tripartite Committee (NTC) apart from its annual reviews of the national daily minimum wage, has however, "settled disputes which would otherwise have brought the whole country to its knees", adding that it "has over the years used dialogue, discussions and consensus-building to foster harmonious industrial relations environment for the nation".
She therefore saw the urgent need for government to increase the budgetary allocation to the National Labour Commission, so that it could strengthen its human resource capacity; procure logistics to facilitate mandate of settling disputes, thereby bringing sanity into the industrial relations terrain.
Adding, there must be an effective collaboration between the NLC and the judiciary for a speedy, fair and prompt enforcement of the Commission's decisions.
Moreover, "time has come for us to revisit our labour inspection system since we are of the considered opinion that if these functions are carried out effectively, it has the potential of resolving many problems before they blossom into full-scale industrial disputes".
She argued that in order to reap the benefits associated with labour inspection enshrined in the Act, labour along with factory inspection should be integrated into one body to enable the review of legal and administrative regimes that would conform to this new direction.
Mrs. Karikari-Annang was emphatic also that "employers can contribute to industrial peace by, among other things, respecting workers' rights and freedoms, ensuring the establishment of workable and appropriate communication channels: putting the right policies and procedures in place and also ensuring that they are fully implemented".
The Chairman of the National Labour Commission (NLC), Mr. J. A. Aryitey, in addition indicated, "All such bodies nominating the 15-representatives should encourage and persuade the employer and the employee that wages as well as salaries should not drive persons to the turbulence in industrial relations".
Mr. Aryitey lamented that regulations of the labour Act 651, which came into force on 31st May 2004 has since not been published, noting, such delays could not give a healthy picture.
He finally called on employers and workers to go by law for the smooth running of the labour Act with focus on what they perceive to be the nature of their relationship.