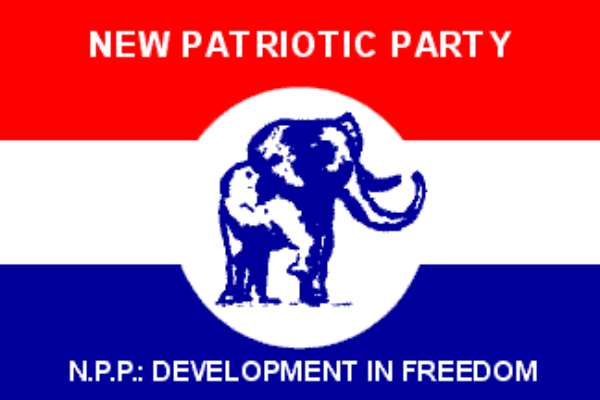 Alhaji Mohammed Musah, Former Central Regional Organiser of New Patriotic Party (NPP) has declared his intention to contest the Presidential slot of the party for the 2008 elections.
He said this was based on the desire by the youth to support him to win the slot.
Alhaji Musah also known as 9194' disclosed this to the Ghana News Agency in an interview at Kasoa at the weekend. He said there was the need for the party to elect someone acceptable to Ghanaians to succeed President John Agyekum Kufuor and being a youth, the youth that constituted majority of the population would vote for him.
"I am prepared to defeat the other 15 contestants who have started their campaign for the presidential slot during congress early next year," he added.
Alhaji Musah said he would launch his campaign in Wa in the Upper West Region after the Ramadan fasting with his support in the three northern regions.
He said since 1992, NPP had not won a seat in the Upper West Region therefore it would be prudent for him to launch his campaign in the north.
Alhaji Musah said he had much support in the party and well known because in 1992 he contested the Awutu-Senya Constituency Chairmanship and in 2000, the National Chairmanship of NPP with Mr Haruna Esseku but he (Esseku) won both of them.
He said the party's dismal performance at by-elections, were good lessons for the party's top hierarchy to undertake the necessary precautionary measures to redress the issue, adding 'I will rectify the situation when given the nod as presidential candidate.'
Alhaji Musah called on the National Executive Committee of the party to ensure all problems at the polling station, constituency, region and national levels were solved before the 2008 elections to motivate the foot soldiers to work for the party's victory, adding =93I have already captured most of the seats in Central and the three northern regions.'
He said the sound economic foundation laid by President Kufuor in infrastructure, education, health; the Youth Employment Programme, micro financing, small scale loan schemes and the Millennium Challenge Account (MCA) would be ample evidence for Ghanaians to give the NPP another mandate to rule the nation.