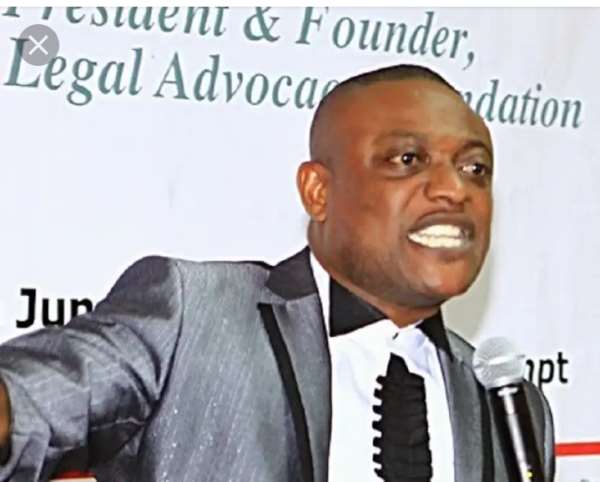 Private legal practitioner Maurice Ampaw has suggested that voting for president Nana Akufo-Addo is in line with both spiritual and physical principles.
He said, "Ghana would be cursed should we decide to vote otherwise. Voting against Nana Akufo-Addo is like voting against yourself."
The NPP sympathiser added that giving President Nana Akufo-Addo four more years to rule is a very rational decision.
"Fairness and equity which is in line with both physical and spiritual principles demand that we give Nana Addo-Danquah Akufo-Addo another four years to rule. That would make it equal to that of the NDC's eight years they had to rule," he stated.
He was speaking on Wontumi TV on the programme "Mmra ne Abrabɔ mu Nsɛm" today Sunday, 27th September, 2020.
Lawyer Ampaw indicated that former President Mahama is recorded to have said during his administration that, four years isn't enough for any president to able to implement all his programmes and policies.
He posited that in this same spirit and fairness, Ghanaians should give Nana Akufo-Addo another four year mandate to fully implement all his policies and programmes.
According to him, voting for Mahama means, slowing down of our progress as a people. "Mahama would need a year to do appointments, another year to review Nana Addo-Danquah Akufo-Addo's policies and programmes before implementing his own and that would slow us down," he stated.
The lawyer stressed that President Akufo-Addo has done well and deserves our support. "Voting against Nana Addo wouldn't augur well for us and God wouldn't even allow that happen," he opined.
He added that planting for food and Jobs programme has made foodstuffs very affordable plus the free water and light which are part of the Covid-19 relieves are the reasons why he thinks Nana Akufo-Addo deserves another fours years.
Maurice Ampaw however noted that President Mahama is one of the blessed and luckiest citizens of our land. "I have nothing against President Mahama, he has achieved a lot. How many of us can attain his level in society considering his age but, his time has passed," he intimated.