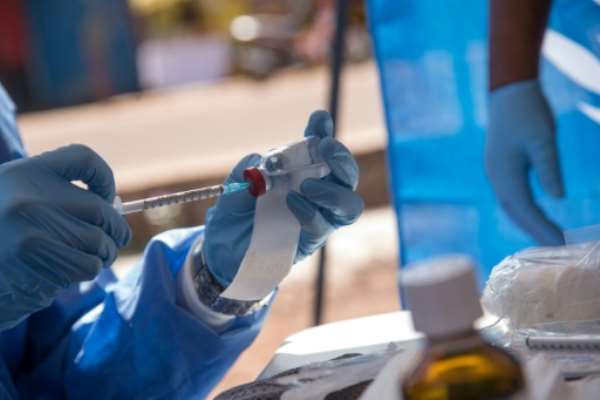 It is an immense and great antique to have your solemn present in our country, filling the vacant space in our various hospitals, delivering undisputable service and attitudes towards individuals you barely know.
From the beginning of creation to the time mankind will travel to meet his maker, most of his time is spent with you servicing the unknown breakages and fallouts in our systems.
it is either with talents, gifts or calling that has made you wear the shoes of lifesavers, with your gold and silver medal around your necks with tags of your names makes you different and unique amongst other professionals.
What surprises me is the headset you put on to check the temperature of patience, I sometimes wonder what music does our body play in your ears.
You accidentally put your lives at risk to save ours even when situations at hand are very risky to bear, yet you lay all fears aside and face patients and survive them.
Your works are unprecedented and can be compared to none. you swear oaths to protect patients with diligence and humility, I must say we salute you all.
On the other side, the midwives who risk your lives to survive pregnant stubborn women and their children in the maternity hall makes you more godly than anyone else.
Evaluating the number of lives that comes to and fro from your offices make you wanted 24/7 because each day and night the life of many patients and victims lies in your hands to survive them.
Amongst the professionals in Ghana, it is Doctors, midwives and nurses who deserve much attention..
The reason being that is, since the outbreak of the pandemic covid19 it is the nurses and doctors who have put themselves on the front desk to receive unknown patience from morning to the next morning. some get to the extent of losing their lives, with persistence, selflessness and determination you give your all to save lives.
You deserve a greater portion of finance and respect.
With respect to authorities and for the sake of the life of individuals it would be advisable if much financial support would be bestowed upon the Health workers out there, not just promising them but executing those promises.
Doctors, Nurses and Midwives are human angels whom through talents and patience have made themselves vulnerable for all sickness and dangers that come across their path of professionalism.
with your strongest an indelible hardworking we say ayekoo to all of you.
A whole life depends on your aid, waiting on you to come back to work with full potential and enthusiasm.
the reward of your outstanding work is still in the process. keep the fire burning with your nose masks on, nurses, doctors and Midwives.
You are our source of life-saving, second to God, for God and country.
By Iddrissu Oware.