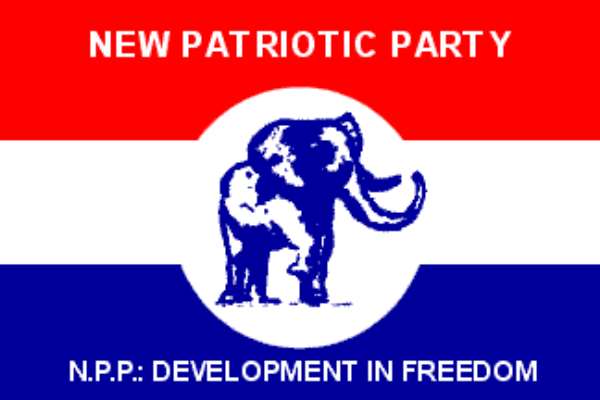 The Diasporan branches of the New Patriotic Party are preparing themselves for their first international conference in London in November this year. The first of its kind, this conference seeks to bring all the international branches together to find strategies to help the party in Ghana win in the 2008 elections.
For the first time in the political history of Ghana, the Danquah-Busia tradition of politics in Ghana has been in power for almost 8 years or two constitutional terms. Even though this is only 8 years out of half a century of self-rule, it is to be considered as a big achievement for the deepening of democratic processes in Ghana, a shining example for many African countries and indeed within the family of developing countries the world over. Within this short period Ghanaians have witnessed economic, political and social stability in relative terms.
The Government under the leadership of President John Agyekum Kufour has made great strides towards consolidating Ghana's democratic and economic gains. We can now look to the future with renewed hope and resolve to confront the challenges of our times. Therefore whilst the immediate focus of the first international conference of the NPP will be to contribute to the efforts of the national party to organise and prepare the party to win the 2008 election, the longer-term objective is to reinforce our position as the natural party of government that can and will deliver progressive and lasting change for all the people of Ghana.
The theme for the conference will be to help the NPP as a party to build on the Kufour legacy to strengthen the NPP for leadership in Ghanaian politics in 2008 and beyond. The conference theme is formulated around our Party's contribution towards national development over the medium to long term, and our overriding objective to build a free, just and prosperous society that will be a true beacon for Africa.
The International Conference will bring together delegates from UK and Europe, North America, Asia and Africa, national officers and leading members of our party in Ghana, top government officials, ministers of state and members of parliament. The conference objectives are threefold:
• To highlight and exploit the legacy of the Kufour government in support of the future needs of our party
• To forge and reinforce closer workings of our network of international branches and NPP members in the Diaspora as part of our objective to build a strong party in Ghana;
• To establish structures for effective communication; and to work together to build a strong party with a shared vision for our nation such that all sections of the party can contribute effectively and meaningfully to the task of national development.
The conference is being hosted by the NPP UK & Ireland branch on behalf of all international branches and with the full support of the NPP National Executive Committee and the Party in Ghana. Source:
NPP International Conference Planning Committee, London