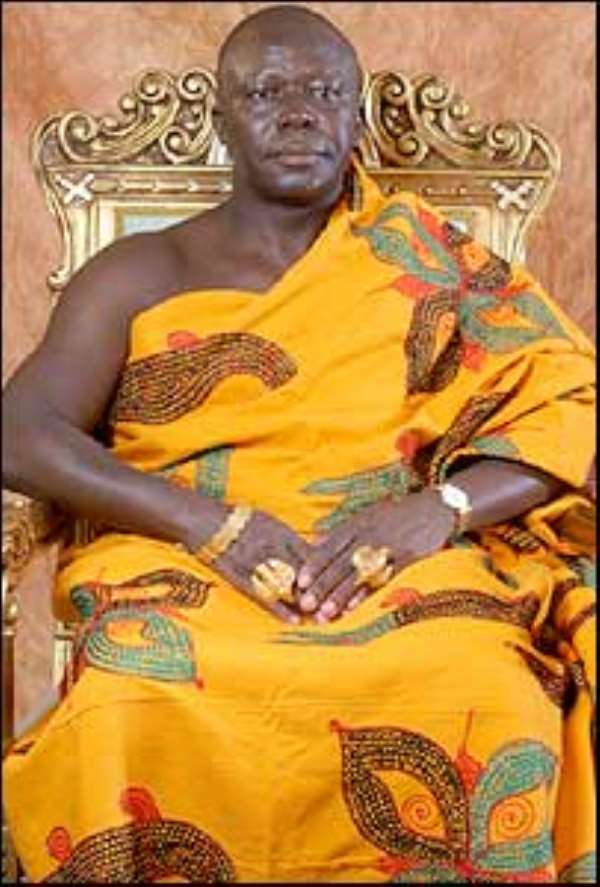 Some sub-chiefs in the Ashanti region close to the seat of the kingdom have advised social commentators and media practitioners to spare the name of Manhyia from the drug-related issues investigated by the Georgina Wood Committee.
The chiefs say owners of media houses and publishers or authors of comments that seek to impute criminal linkages between the Asante Kingdom, the Manhyia palace or the Asantehene, Otumfuo Osei Tutu II, would have a case to answer.
The chiefs addressed a news conference at the Manhyia palace in response to fallouts from the report of the Justice Georgina Wood Committee and warned that Asanteman would not know rest until anyone thought to be maligning the king or palace or kingdom has been dealt with.
The chiefs say ever since the Georgina Wood Committee released its report after investigating the circumstances leading to the disappearance of 76 parcels of cocaine from a monitored vessel, MV Benjamin, all manner of comments, some seeking to accuse the palace of complicity in narcotics trafficking have been passed freely in the media.
A suspect had alleged before the Wood Committee that he tried to seek the intervention of the palace upon his arrest so he would be set free by the police.
The Committee did not invite Manhyia to its sittings and according the Minister of the Interior, Mr. Albert Kan Dapaah, at whose instance the Committee was set up, the Committee invited all persons and institutions it thought could help its investigations and once it did not deem it fit to invite the Asantehene, he should be left out of the discussion.
.
Many have however questioned why the Committee did not invite the Asantehene, Otumfuo Osei Tutu II to answer questions relating to his relationship with the drug suspect.
Some commentators have even suggested a possible complicity of the palace in the drugs deal and insist on the need for the Committee to have given the Asantehene the opportunity to clear his name and the image of the palace.
Only last week, the Asantehene described the comments as deliberate attempts to drag his name and that of the stool he occupies into disrepute and urged his sub chiefs to stand up in defence of the golden stool.
Following the Wood Committee Report, a number of suspects have been put before court with a good number of them in custody, while others have relocated outside the country.