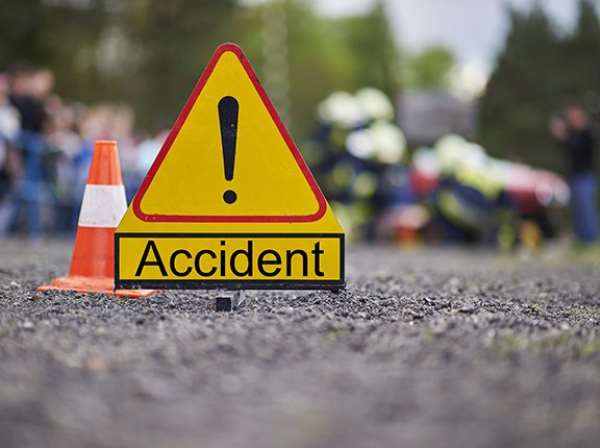 The quite season of less accidents that was absent in the last decades seems to be expired, since the country got handled and led by the New Patriotic government, for three years there was not much-recorded cases on road accident as compared to this year, the month of September 2020. The number of recorded cases on accidents roads are very high.
At the begging of September 2020, accidents that has been recorded on both motor and car is unbelievable. Families have lost their fathers, husbands, children and their parents through these accidents that keeps hampering in the country, especially in the month of September 2020. Persons who do not lose their lives have sustained fatal injuries that they will find it difficult to enjoy life as it was at first.
There has been a number of recorded cases on accidents on the highways. Some of these were caused by careless driving, over-speeding and overtaking. Can I say, that the authorities responsible for checking the roads are not taking any effective action on the various reported cases on accidents. The police have suspended their responsibility of monitoring the road to checking over speedy vehicles but have their main focus on election. Perhaps since we are in the election season Ministers responsible for road safety seems careless about the current situation of lives on the road but are more fetched and concerned about their political campaigns.
A question I throw to the Minister for roads and transport is, which one is more important to them, the life of passengers and drivers on the road or the political campaigns that is going on in the country without any covid-19 protocols observed? Again, the same people these politicians are campaigning to vote for are the same people who are losing their lives gradually on Kumase and Accra highways with less concerns.
On the 22nd of September 2020, a buss full of young footballers got killed in an accident. Due to overloading and over-speeding, in the same month two police officers lost their lives through car accidents, meanwhile the bigger picture and concerns is on political campaigns.
The fatal accidents that keeps happening only in this months makes me refuse to doubt it as a spiritual cause, which I do not wish to go deeper but if I am allowed I can say that accidents that keeps happening in most time for election in this country Ghana are for somewhat sacrificial reasons, but despite the fact that it might be spiritual or not spiritual much monitoring and carefulness should be considered to reduce the loss of lives, deplorable and death warranted scene the emergency wards keeps admitting
Most of these accidents happens on the Kumasi highway, due to over-speeding and carelessness of some less trained drivers, some of this is due to the inconvenience on the road, too small to accommodate double buses who are in a hurry to nowhere.
If there must be a reconstruction of additional road, it should be done to survive innocent lives on the roads. Immediate actions should be taken by leaders and authorities to curb away lost of lives on our roads for this year and beyond.
It would be very necessary if the media can take an effective stance and set agenda on this issue rather than focusing on the political discourse of presidential aspirants and their presidential campaigns. Educating the public in some way or the other and keeping ministers responsible for road and safety is far comprehensive than preaching their achievements.
Lives on the road is more important than election, besides this is part of democracy, " government by the people, from the people and for the people" as said by Abraham Lincoln.