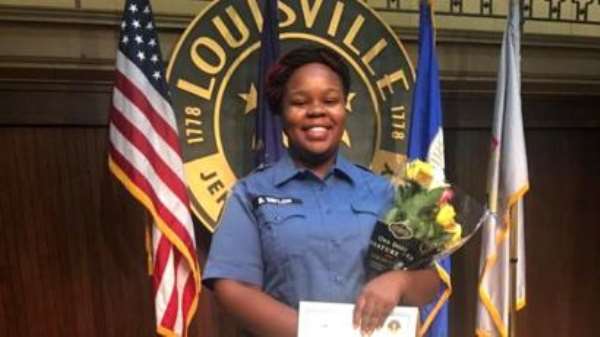 Breonna Taylor
Why am I not surprised that the police officers involved in the fiendish execution of Breonna Taylor were all exculpated of her murder and will walk FREE?
Why should I be surprised to see savage beasts who, forcibly and very violently, enslaved their fellow human beings, constitute themselves into legal authorities and continue to behave to type?
Why should I be surprised to see that a state which, until 1976, refused to accept the end of slavery did not find anything wrong in the Klansmen in its payroll continuing with the legal lynchings that were designed to intimidate Black people and kept them in 'their place.'
The only sad thing I see here is that however loud we chant "Black Lives Matter," and no matter how many shoes we worn out in protest marches, we remain fair game for predatory racists who know that, at the end of the day, we lack a strong government to stand up for us!
Whereas Kwame Nkrumah and Thomas Sankara would, definitely, have demanded action from these extra-judicial executions of Black People, none of the pathetic quislings, plantation-overseers, we have in power in the Black Power today care a hoot about their own people.
"When I search for Man in the technique and the style of Europe, I see only a succession of negations of man, and an avalanche of murders." - Frantz Fanon
Fẹ̀mi Akọmọlàfẹ́
September 24, 2020