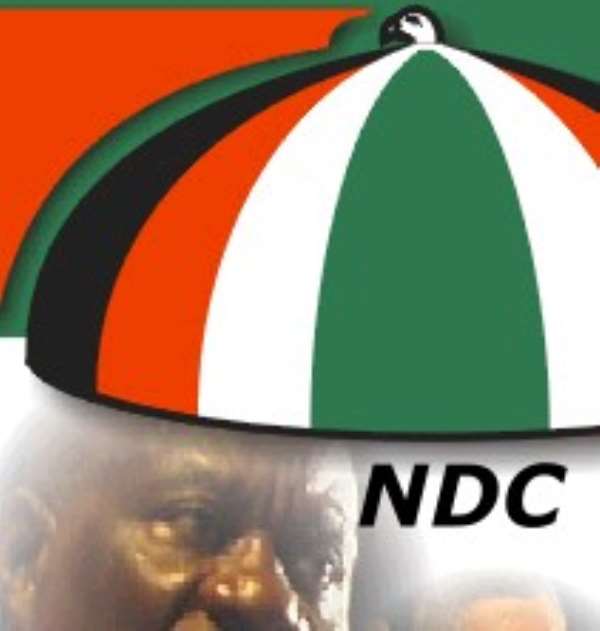 An' when you cry, be sure to dry your eyes,
'Cause better days are sure to come
An' when you smile, be sure to smile wide
An' don't let 'em know that they have won
An' when you walk, walk with pride
An' don't show the hurt inside
'Cause the pain will soon be gone

An' when you dream, dream big
As big as the ocean, blue.
Ryan Shupe and the Rubber Band
YOU CAN'T GO WRONG when you say that this is a season for political manifestos of the political parties. Maverick Akua Donkor's Ghana Freedom Party launched its manifesto on Saturday, 12th September 2020. The word 'free' was freely used: free port, free education, free water, free electricity, free machetes and free fertilizer for farmers, free money to farmers to enlarge their farms, teaching of local languages in all basic schools plus one -year maternity leave instead of the present three months; Ghana cedi changed to pound sterling. For a six-page booklet, the manifesto was succinct and easy to grab. Akua Donkor, "[ny[ [ne no" – only about 14 lines of phraseology! Who were on the team to prepare the document for the illiterate Akua Donkor? Dan Lartey and Nana Konadu Agyemang are yet to bring out the best in their wardrobe.
Until NPP talked about "Free SHS" and got it running, people were sceptical about "free" things. Now, every political person proclaims free water, free electricity, free education, et cetera. In 2012 and 2016, candidate Mahama criss-crossed Ghana, exclaiming "I de be keke" with his mouth twisted in a manner, as if to mock Ghanaians. He would say "yenntie obiara", and dance to Daddy Lumba's song of same title.
This time round, he, who was born after independence (therefore very young) is growing; he has crossed the three-score years. He has a decade to reach the biblical three-score years and ten. He marshalled very great brains led by Kwaku Danso Boafo to prepare a comprehensive manifesto, with Haruna Iddrisu, Minority Leader, Peter Boamah Otokunor, Deputy General Secretary, Dr. William Ahadzie, Rector of NDC's Ghana Institute of Social Democracy, on the committee. Impeccable brains!
On board of this intellectually skewed team were notable NDC members like Dr. Ekwow Spio-Garbrah, Augustus Goosie-Tandoh (both presidential aspirants), Nana Oye Lithur, Jane Naana Opoku-Agyemang, Alex Mould, Sam P. Yalley… and a few, hitherto, invisible personalities in the political backwoods.
They termed their policy document "People's Manifesto" and the theme: "Jobs, Prosperity and more." The over 120-page document was divided into six areas: fixing the economy; promoting human development; providing infrastructure for growth; providing decent jobs; good governance and corruption; deepening international relations and foreign affairs. This people's manifesto which was drafted by Ghanaians with NDC facilitating it was unique to NDC and their spokesperson took to explaining the issues raised as reverend fathers do the gospel.
Of course, there were a few not-so-important tit-bits: rape victims to enjoy free medical attention, and while ladies would enjoy a year's maternity leave, gentlemen would be granted seven days' paternity leave. Ghana under Mahama with the 2020 manifesto should be an El Dorado – a paradise or an Erehwon (Nowhere). But, people are asking: is it going to see a proliferation of private schools? What are the timelines for the ending of the "dreaded double track system" which has "increased cost of SHS education for some parents", or are those who cannot be absorbed in the "single-track" to stay at home – denied of their educational rights? And the licensing of Okada! On page 93 of the document, the NDC is to "legalise the use of commercial motorcycles known as Okada, and tricycles and regulate the industry to make it safer by training the riders, ensuring they observe necessary safety precautions and mandating them to provide helmets for their passengers. True, dispatch riders use motorbikes; delivery (mail) riders use motorbikes, et cetera – and for certain parts of the country, the "Okada" plays an invaluable service". However, the argument that "Okada" provides an avenue for solving the unemployment problem is rather far-fetched. The other argument that the "Okada" riders earn a lot of money is only an "argumentum ad hominem" – and to include university graduates in this category! You see, when we had the pan latrines, it provided ready employment (ebini-dwuma) and earnings were very attractive, but it is not every person in Ghana who was attracted to that kind of job. So, you do not want us to "dream big"?
Another controversial issue is the welfare of the people of the Zongo communities. On page 83, the NDC recognises the historical inequalities between Zongo and deprived Urban Settlements and other communities, including the effects of the Aliens' Compliance Order implemented by the Danquah-Busia tradition on Zongo communities. It is on record that the NPP government has not lived up to its promise of improving the lives of the Zongos". Busia and Compliance Order again? What about the ministry in charge of Zongos? We thought any development of the Zongos would consider the custom of Muslims for whom delays in the crematorium and post mortems are an anathema. Of course, we would like to take James Agyenim Boateng's explanation as a true reflection of the thinking behind the programme. He says: "(the decision for morgues for Zongos) is to facilitate the establishment of morgues in accordance with Islamic custom and practices and collaborate with the Ministry of Health to set up focal teams responsible for procedures that are compliant with Islamic customs and practice at all public mortuaries." Well? Well: at least that is exactly as it is captured in paragraph 7.4(q) of the manifesto.
It is fascinating to read the foreword by the flagbearer of the NDC, John Dramani Mahama: "We need to turn our beloved country, Ghana, into an advanced nation. The first step is to eradicate extreme poverty. We need to make sure that all Ghanaians are protected during the transition towards a fully modern Ghana! It is time to unite as one people, resume our journey towards building the future of Ghana." So, it is now going to be "Battle of Manifesto" to the extent that people are arguing about what one political party and the other does not have in their manifestos? We cannot get it! At least, the two major political parties have both run governments before. So are we going to have "Battle of Record?"
We may be forgetful, just as ex-President Mahama labels us, but we remember that NDC promised one-time payment of NHIS and for the eight years of the Mills-Mahama administration, we did not see that implemented.
Of course, as pensioners, we laud the bit on paying "pensioners an annual thirteenth month bonus. And who would not like an amendment to the National Insurance Act to provide an exemption to person aged 65 years and above? But what were the gains made in Ghana's health which have been "eroded" by the NPP?
Lawyers-to-be will be enthused about the lines which say the NDC will "vigorously reform and expand access to professional legal education and provide opportunities to all qualified LLB holders by granting accreditation to certified faculties to undertake the professional law qualification course". It is going to be a "Battle of the Titans. Remember the words of Ralph Waldo Emerson: "Do not follow where the path may lead. Go instead where there is no path and leave a trail." Fall forward, not backward
[email protected]
From Africanus Owusu-Ansah