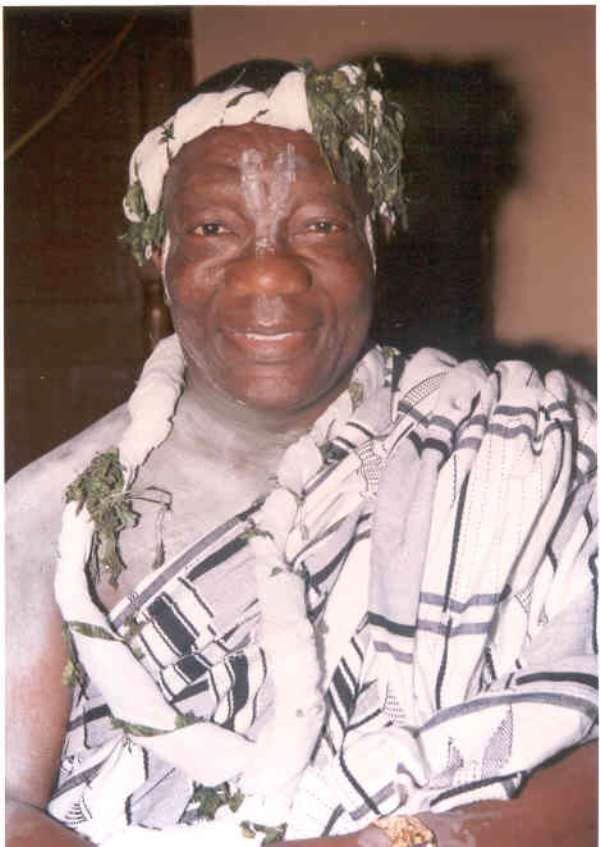 A UK-based Ghanaian judge was on Sunday dawn installed the new Gbese Mantse under the stool name Nii Okaidja III in Accra.
Nii Okaidja III from the Nii Teteh Ankamah family succeeds the late Gbese Mantse Nii Agbofu who died four years ago and was buried a week ago.
Known in private life as Mr Bill Annan, his installation meant that the overlord of the Ga State, King Tackie Tawiah III, now has an Adontehene, a right hand person who would act in Ga Mantse's absence. Nii Adu, the Gzasetse of the Korle We, performed the traditional rites after which he swore-in Nii Okaidja III as the new Gbese Mantse. In brief statement, the new Chief said his major task would be the unification of all Gbese people and work with the Ga Mantse to achieve the same dream for the Ga people.
Nii Okaidja said development, both human and physical, would be his ultimate objective for the people of the Ga State and added that an educational scholarship scheme would soon be introduced for the youth. After the installation he was taken to Gborbu Wolumo at Nungua for other traditional rites.
Nii Okaidja III was appointed a Magistrate for the Inner London Circuit in 1987 and became a presiding justice in 1991 where he commenced sitting on appeals at the Crown Courts at Southwark and Middlesex Guildhall as a judge.
He has written several papers on comparative law with the latest being "The role of the British Court Clerk."