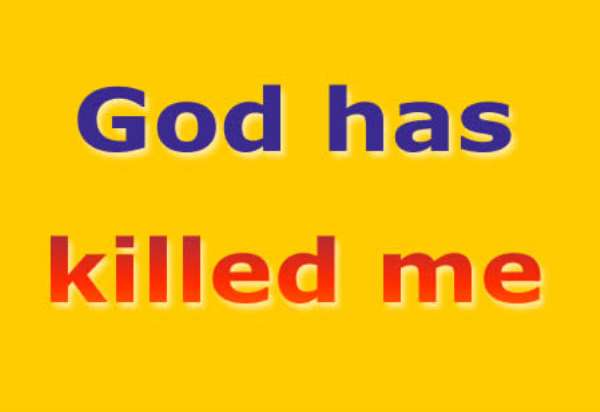 "We want Mr Karl...we to want our birth right...we want our happiness," chanted the crowd standing right in front of the riot police lines armed in heavy gear. The angry eyes looked at the young soldiers, citizens of Ghana just like them. Some soldiers started to discuss with the protestors, a few of them took off their uniforms knowing they have to do the right move in the right moment of history to set their own people including themselves free from poverty for good. No shot was fired, no brutality is shown on both sides of the discussion. The noise came down minute by minute. The scene was like a town hall discussion with a friendly exchange of opinions. The demonstrators sat down on the dusty roads ready to share their mind with the young men in a blue uniform. The police officers put their protective shields aside into their vans and sat down together with the other Ghanaians citizens.
Mr Karl watched the unfolding scenes from his apartment in Sakumono Estate. His heart was calm, his mind was quiet, his feelings were the once of a humbled man. He sat on his couch and close his eyes in prayer: "I am just a normal human being, a simple man. I mean, oh Lord, I was born as an innocent crying baby like all around me in this world. You know so well where I come from, the simple mind of my parents, the small money that we had in the house, the food we depended on not to go hungry at nights given to my mother from her workplace for free, the hard years in school to make it eventually to university and pass with flying colours, the first in our family till date. And then you confused my mind, made me come to a continent I never ever had wanted in my whole life to be...and here to Ghana. To be here was never my will and decision, but you rather pushed me to come here. As you know me so well when I see nonsense and injustice around me, maybe sometimes should simply shut my mouth and not talk...but God, you know me much better than I do, this is nothing I could ever do. When something is wrong, utterly going wrong, I must speak my mind, that is my character regardless of the possible consequences...I must speak my mind. And now here we are, these people that I do not know from Adam take to the streets ready to fight for me, ready to give their blood in brutal fights against their own sisters and brothers for me...oh, Lord in heaven, into which situation am I, to where have you pushed my life?" Mr Karl got up, took a bottle of communion wine, sweet as sweet can be, close the door of his apartment behind him, did not mind George who as waiting patiently in his car and walked towards Sakumono Village passing Methodist Church leaving it to his left. He looked at the impressive building. Mr Karl took a deep and long breath before walking on straight into Sakumono Village. He looked at the houses he used to see each day the time Princess had brought him there to make him understand what her country was all about. He stopped for a moment remembering all the many discussions he had with the people around, the long hours of work, the mindset that he had to transform to make the people live a better life. Even people saw him in the street and walking along the road he felt alone meditating into his own spirit. He was all by himself knowing the people around him were bodies, were alive and going about their daily life, but his spirit was no more with them. In his soul, he felt somewhat alone standing and walking not in his own shoes. He felt like a puppet on a string, a human being that was about to see the glory of his life.
As he turned around the curve and walked right into the stretch of the road heading right to Sakumono Beach, he crossed the railway tracks, stood at the always busy Tema-Accra Beach fast road, was able to do a safe crossing and found himself on the Beach of Sakumono, bars and restaurants to his right. He stood before the water that rushed to the shore. His eyes were set onto the horizon reaching beyond the Gulf of Guinea. Mr Karl fell to his knees in prayer. He looked up to God not saying any loud words, only his soul was speaking to God. He closed his eyes and investigated his heart, it was beating and beating with calm. His whole body was at peace, his spirit was clean and calm, his soul in line with the world and its destiny.
Mr Karl opened his eyes again looking to the heavens and said: "It is done, and it is well!"
What Mr Karl did not notice being on his knees was the black car that stopped by the roadside just behind his back. A black man covered all in black came closer to the man in prayers down on his knees, took out a gun holding it right at the body of Mr Karl, shot twice, ran back to his car and took off in hasty speed. Mr Karl was falling head-on into the warm sand. People were rushing towards him to help the man they knew so well and see after his gun wounds. They realized Mr Karl was not dead but seriously injured. They called for an ambulance and Prophet Emmanuel Badu Kobi. Taking him to the nearest hospital in their own private car was not an option for them. As the Prophet was in prayers in his own home close to the murder scene it did not take him more than ten minutes to reach the Beach and take Mr Karl into his arm. He tried to give him rest and said a long prayer, even pouring out anointing oil onto his forehead.
Mr Karl had difficulties to breathe, blood was running out from his side as if someone had put a spear into it to see whether he is still alive. He opened his eyes and looked into the eyes of his Prophet and said: "It is done!" After that Mr Karl close his eyes and stopped breathing, his heart stopped. While laying down on the sand and in the arms of his Prophet Karl`s soul started to decent from his body slowly making its way to the heavens. While the soul was on its way, his spirit was asking to the heavens: "Why me, God...why me?" His soul got the answer and heart: "To help me to understand my people. For that, I need you to come to me and give me a report about my people in Ghana and the rest of Africa. I need to understand what is going on from your own mouth so that I will know what I need to do next and how to prepare someone that will follow you in generations to come and finish your good works. So, please my son, come and let us have a lengthy discussion so that I can rescue my people from their own madness and nonsense to make them finally live in paradise."
Nana Kwabena Adom stormed into the office of the President and shouted while rushing in being exited: "Have you heard...have you heard the best news in all my life?"
"The death of Mr Karl?" asked President Malcom Osei asking his servant to open a bottle of chilled French Champagne.
"Exactly that!" took Nana Kwabena Adom the glass of Champagne offered into his right hand ready for a toast.
"Now we as Ghana and Ghanaians are finally and truly independent from the white man. We have truly put shame and disgrace on them for all times...for good!" toasted President Malcom Osei and smiled at his friend from the opposition party. "Ghana belongs to us only."
"You mean...you and me?"
"I mean what I have said. I have spoken!"