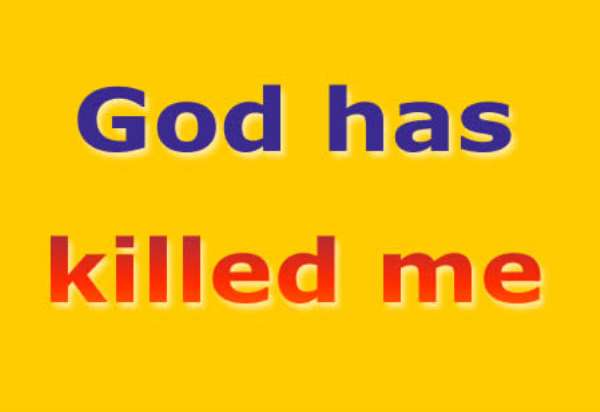 They did not get permission from the authorities for their demonstration. Flagstaff House had directed the Police not to allow the march towards the office of the President even not to take an alternative route such as Circle Interchange or Adenta as proposed by the organizers of the march. This did not stop the protesters to come out in their numbers and cause traffic disruption all over Accra. Busloads filled with angry protestors blocked roads everywhere, the heat of the day was funnelled by the heat of the hearts of the protesters. For months had they voiced their demands in public through all media channels that Accra should come under the management of Mr Karl. Accra`s population was fed up with the management of AMA in power to handle their affairs on their behalf. They wanted the real deal, a man with vision, with words that could be trusted, with actions that bear witness to what Accra was supposed to be as a torchlight into the rest of the country. Even from the outside, from Takoradi, Aflao, Ho, Wa and Techiman so from Kumasi were coaches rented for the day to take people in their numbers to Accra for the protesters to show their faces and make the old system, not fit for purpose, crumble and fall, joining history book and not the future of the country any longer.
"We want our birth right...we want our birth right!" did the protesters chant while marching towards riot police lines in various streets. They had no intention to make the situation messy and to let blood flow. They saw themselves as peaceful protesters while the system and people in power were holding against their demands. President Malcom Osei and Nana Kwabena Adam were both hiding in Flagstaff House watching live coverage on the big screen in the President´s Office. They opened their mouth not wanting to believe their eyes as the masses was marching and marching, no chance to stop them with words. The President had put the Army on high alert being their Commander in Chief. Little did he know Ghana`s Generals and Commanders had decided before the order was received to disobey any order that would make the army potentially see as a violent force against their own brothers and sisters as common in many parts of Africa. They saw themselves and their common soldiers as part of a better society with thinking capacity and not only as an instrument for any Commander in Chief that did not have the interest of his people entirely on his mind rather following his own secret agenda.
"We want a better life...we want a better life," did they continue to chant and shout marching even more fearful towards their gathering point to have speeches presented by ordinary citizens, celebrities, gospel singers, pastors and even members of the Security Forces that saw the historic march as a potential turning point to turn the tables in Ghana and make the country great and strong, to stand out as a black shining star in the whole of Africa.
"We want Mr Karl...we want Mr Karl," they shouted and got angrier and angrier seeing the riot police ready to strike at any moment. "We want our birth right...we want Mr Karl."
"Can you hear that Malcom?" asked Nana Kwabena Adom with fears in his face. His eyes looked over to the Army Barracks hoping in case of emergency they would come out to support the President and save the country from the white man ruling over them once again. He was close to falling into tears. Not tears of fear but tears of his own misfortune not having such great support of his own people to back him and let blacks manage their own affairs.
"We want our happiness...we want our birth right...we want Mr Karl," did the protesters shout out loud more and more being in the middle of their emotional heat to better their lives once and for all, for good finally. "We will not keep quiet until we have Mr Karl in Flagstaff House to manage our own affairs on our behalf," was a female voice clearly to be heard via a megaphone. "We are all mothers and grandmothers and we all want a better future for our children and our grandchildren. You, the black people, have failed us, the black people. Now we as a people have decided we want you no more but want the better trustworthy option...we want Mr Karl to manage our own affairs...Mr Karl and no one else."
The masses shouted in growing anger louder and louder: "We want you no more. We want our birth right...we want Mr Karl!"
President Malcom Osei walked away from the TV set and over to the window looking together with his opponent and a good friend to the other side of the road watching the gate of the Army Barracks and said: "I will not call out the Army to help as I do not want to connect my name with any blood on Accra`s roads. In the history book, I would look like a dictator slaughtering my own people. As much as I hate this German, this stupid fool Mr Karl...to see blood on the streets of Accra and my people dying...that is the least I want to see and be connected to."
"Then," turned Nana Kwabena Adom around and looked his friend into the eyes, up from down below asking clearly, "what do you want to do? I mean you cannot let things just go like that. You have now reached the point of no return, I mean you will never be able to extradite him from Ghana, that would cause a revolution and see the miserable end of your legacy you worked so hard for."
President Malcom Osei looked down to his partner of and in the same spirit and answered with a smile on his face: "You remember I studied in Moscow and know Russia fairly good, don`t you?"
"Yes, of course...how can I forget!"
"Rasputin...this name rings a bell in your memory?"
"Rasputin...I think I can recall such a name from somewhere," tried Nana Kwabena Adom to remember. With each minute passed, he got closer and closer to the answer. "The Holy Man in Russia saving the Crown Prince of the Zar before the Russian Revolution...a man killed several times but a man that refused to simply die?"
"You remember why he was so powerful behind the scene?" asked the President with wicked looks in his eyes.
"Blood? There was something...with blood, wasn`t there?"
"The boy was a haemophilia, a child when having a cut in his flesh would eventually die."
"Oh, yes...I remember now. And the wife of the Zar was so depressed and called for this Man of God who was finally able to cure the boy and prepare him to become the next Zar."
"This Rasputin was saying he is a Man of God...a priest...but was her really a priest or the devil in the costume of a priest considering how much power he had over the decision of the Zar...pretending to be the Zar behind the Zar. His works were connected to blood and by healing the blood of the infant Zar he poured blood over himself to be immortal."
"Immortal?"
"Generals around the Zar who saw their future destroyed and their misfortune washed away tried on a fatal night to kill him. Several attacks did not kill Rasputin, no poison, no shooting...only in the end falling into the river that passes through Moscow...he eventually died."
"Grusam story, my good friend...so great!" sat Nana Kwabena Adom again on the couch with a glass of whiskey in his right hand, half emptied. "Really great!"
"No...it is a lesson to learn from history...and that is what we are supposed to do now. Isn't it always Mr Karl`s talk people should learn from history and work on what they have seen new?"
"That is what is always propagating for, my good friend...that is so true," emptied Nana Kwabena Adom his glass of Whiskey and helped himself to another glass of Whiskey. Glassy eyes replaced the fears that had come like a sword out of them before. "You mean...he will die in his own blood by his own words?"
"I knew," turned President Malcom Osei around and looked at his small good friend and his big glasses with a big smile on his face, "you are close to my cleverness...I mean almost there!"