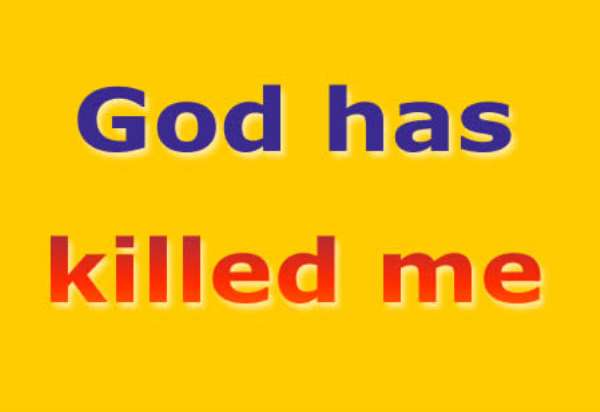 "One of our main problems is, Mr Karl, that we have beautiful laws, no doubt about that, but they do not get enforced to benefit us!" said George the driver while heading towards Kwame Nkrumah Circle Interchange wanting to reach Kaneshie. Before passing VIP bus terminal from above his lane he looked down onto the railway tracks coming from Accra Central Train Station around Kantamanto Market. He slowed down to look closer and said: "When you see the old station buildings of our colonial masters next to the police station and the dirty toilets behind them, so, so dirty...you will wonder why things deteriorated like that. I mean when we Ghanaians took over the country all we had to do is to build on what he had found, the factories, the roads, the clean environment, the extensive railway system, water supply and electricity needs. That was all. But, what did we do? We not only recently destroyed the structure once used by our former parliament with vital executive offices claiming the structures were no longer fit for purpose. In your society, you would use that building, renovate and extend it to use it not only as a modern office but at the same time as a memory of the past, as a place of identity. As much as we have no sense for our own identity but complain day in and day out about you white wicked people, we ourselves are our best enemies. I mean, Mr Karl, just look down there and see the plywood structures houses to many poor people that are not responsible for being born in this country but born as human beings. Can you see the houses, the people in dirty clothes, the cows eating over their plastics from the garbage thrown out to the streets? Can you see in their faces any kind of happiness? They are here forgotten and abundant by our own leaders driving around the country in their V8 Land Cruisers being praised and worshipped by so many followers. I know in Germany you have many people sleeping rough on the streets, but I know they have a chance to find shelter and food and medical care as long as they follow the rules. Many are mentally not okay or addicts by their own decision as no one forces anyone to be an addict even in the worst of possible circumstances. So, when they are willing to follow the rules set by others, they can have an okay life. But here, just look down there, you see nothing...no help at all. Imagine our own children are born here and we do this to them, cut their future short. When you see all the rich churches, men of God having their own aeroplane and sitting inexpensive cars, when you see the houses of our Presidents and know their monthly official income, so of the Ministers and all that in the light of our blessed motherland Ghana with all the mineral resources we have...and you in Germany have no natural resources but depend entirely on export and for that matter on your character and the inventions that follow your character...Mr Karl, honestly speaking, my heart is crying, my eyes are filled with tears.
"You forgot all the cars the nation paid for rotten away, the structures rotten away, the silo in Tema not used, Komenda Sugar Factory deciding away beyond repair and new use...and the list goes on and on. For that one, no one in this country accepts any responsibility but lambasts against the opposition party. As we all make mistakes, no problem, but in such a case we need to stand up to our mistakes and correct them as fast as possible or let others do the correction," said Mr Karl with anger in his voice. "Only with a clean heart and clear spirit can we assume progress is around the corner, can humans have trust in people leading them and accept hardship on the way to a better tomorrow. But when everyone in Government in this so-called Democratic setting wants to be praised and worshipped, poverty is the order of the day for generations to come."
"I have never heart any Government admitting to any mistake as long as these people are in power," said George while leaving the Interchange reaching Kaneshie market, "they only possibly confess mistakes when wanting to come back into power as a means to confuse people´s minds. Here on the ground in our people´s life, you see the reality of our leader's minds and not in the attacks they hold against you people in Europe. When you have seen the people down there very carefully you might have observed a man with his right leg in plaster...the man sleeping rough opposite Winners Chapel Ghana in Avenor. That man I know personally. He was knocked down by a driver. The man was treated in hospital and the driver, as far as I know, paid for the treatment. Now that poor man in the situation he has no money to go back to the hospital and get the plaster removed. Even his leg by now should be back to normal and fixed, but there is no money to get off that plaster from his leg. so, he has to walk around like that. We also have no system that helps such people to get their rights, not even close to it. He needs a Samarian to get his plaster off his leg and walk like normal as he did before the accident."
"When I hear all these stories and know that the Government is diverting the blame and shame game against us whites instead of fixing the reality caused by them here on the ground...I rather want to storm all their houses, get them arrested and prosecuted not only before a judge...but before history. As we live in modern times and transparency for actions by political leaders is given to a greater extend...at the same speed their wrongdoings and inefficiency is here today and forgotten tomorrow overwritten by more and greater scandals and exploitation of their own people," supported Mr Karl his driver while getting out of the car seeing the market women sitting outside the market along the walls selling their foodstuffs and household items under the afternoon sun of Accra. "At the Circle, over there, behind us...there is a newly constructed market for the market women around the Circle...but the market stalls are all empty. Instead of the women as they are accustomed to, are sitting again in the sun on the pavement between houses selling their small fish, tomato paste, groundnuts paste, cassava, bananas, pineapples, mangos and what have you not. I mean that intervention is useless...simply useless and a waste of money."
"You are right, Mr Karl...so right," brought George some fruits and sardines in canes. "When close to one hundred fifty people died in a fatal night a few years ago around GOIL Petrol Station at the circle, the President rushed to the scene and promised help and change. Was help given? No! Was change implemented and executed? No! Mr Karl...not only Melcom Disaster back then was declared the biggest tragedy in the history of Ghana and that all responsible people would be brought to books...but it never happened. Accra AMA Mayor failed his own people, his own city now sitting in Parliament making big stories and telling sweet, sweet lies."
"And some of us white folks think he is a great man and decorate him with awards...so shameful of my own people...simply so shameful," looked Mr Karl up to the blue and cloudless skies asking and asking not hearing an answer.
"Mr Karl...you so as much as we do that this particular land is vital to our success. I mean, we have started with a small operation, have success along the way and now we need to expand our factory to make it a much bigger success story. This is not only a great development for us as a company but gives more and even better jobs for many around. Therefore, I urge you, Mr Karl, to do all you can that enable us to buy the land."