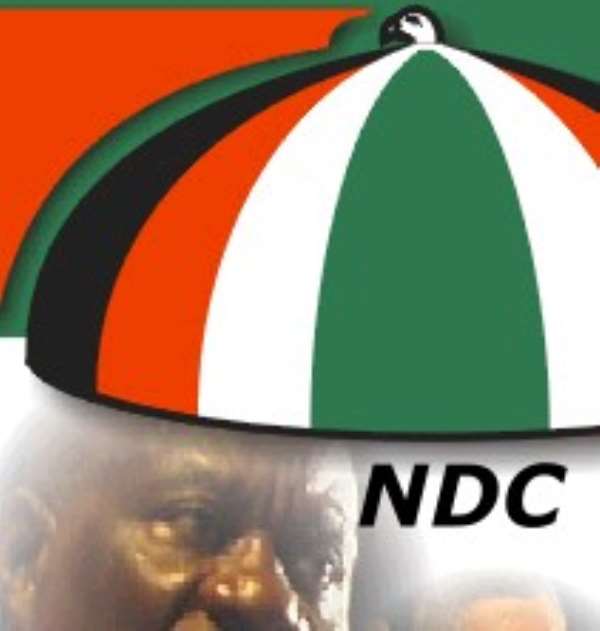 Discerning Ghanaians have been overly tolerant of the evildoings by almost the entire NDC faithful. Anyone belonging to the NDC party feels the Devil, their master, has bestowed upon them the absolute right to act devilish all of the time and with impunity. The fact that they are from a violent military background, a metamorphosed military junta (PNDC) that exterminated many innocent lives, falsely accusing them of various acts of corruption, only for the accusers to turn out be a hundredfold more corrupt than their accused, does not accord the NDC the right to continually threaten Ghanaians with harm and death hence into subjugation.
Their flagbearer, their entire leadership and most of their members and supporters are always seen and heard publicly to portraying themselves as macho men, fearless people who are capable and able to deal with their rivals mercilessly in a split of a second. Why should we as a nation of people, continue to countenance the lawlessness in daily display by the NDC? Most of them talk as if they created Ghana and the people therein hence have the power to cause the death of anyone of their choice, or to let vanish Ghana from the surface of the earth, at their crack of the fingers if they chose to. This is absolute rubbish and fantasy.
When I hear of all the evils that some top NDC gurus are always planning to unleash on Ghanaians in the dead of election 2020 year, my entire skin gets filled with goose bumps. They are planning death to people. They are still planning to kidnap people. They are planning arson against the people of Ghana. They are alleged to be arming some rogues to the teeth to unleash mayhem on Ghanaians all for the one reason of winning election 2020.
Who has made NDC and their corrupt Mahama lord over Ghanaians? Who has bestowed the right to rule Ghanaians always on John Mahama and his NDC party? Who has told NDC that they were born to be heads but not tails hence must have the inalienable right to rule Ghana all of the time?
I really get peeved seeing some NDC leaders behaving as though there are no laws in Ghana to regulate their behaviour. They think they are the law. They think they can do as they want when they want.
At times, I do not blame them but the weakness of our institutions that are incapable of dealing with lawless people. I blame the obvious toothless justice system in operation in Ghana that allows criminalities to thrive with impunity. If it were not so, how would the NDC National Chairman, Samuel Ofosu-Ampofo, doubling as Church of Pentecost Elder, coach people to go out to kill, kidnap people, cause arson and insult his political rivals, etc., still be roaming the streets of Ghana a free man? If it were in any serious and more civilized nation, he would be behind bars by now. However, in Ghana, he is still a free man going about hatching further dangerous plots against the nation and the people.
What are the state security agents doing? Will Ghana judges for once be serious and stop their dithering when dealing with serious cases, or cases in general, brought to court? Will they be honest and fair when trying cases and delivering verdicts? It is a shame how things are often done in Ghana where the justice system is obviously so corrupt to sell justice to the highest bidder.
I cannot stand the nonsenses in perpetration and perpetuation by the NDC even for a day. Their actions at times give justification to the behaviours by dictators like President Dr Kwame Nkrumah to not tolerate the harmful excesses by political rivals. Why should the NDC be allowed to continue to plot evil against Ghanaians all the time?
It is about time they were told enough is enough with their dangerous fantasies.
Rockson Adofo