I Wish My Kids To Enjoy My Sweats But Not Pay For My Shame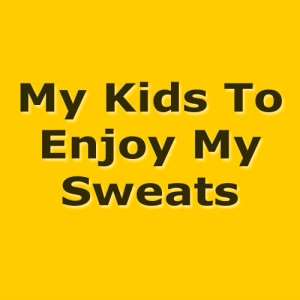 Seriously any Ghanaian desirous of a prosperous and inclusive Ghana will not dream of handing over Ghana again to a 76-year-old Prez whose "sakawa boys" collapsed the businesses and investments of people from central, Ashanti and Eastern Regions and turned around to call customers greedy. For the first time in almost 40years Ghana's economy has contracted (-3.4%) not due to COVID 19 alone but mismanagement and DECEIT of the real issues. No, not a generational youth will do that. They have contracted loans for the next 50 , 60, and many years that these national loan contractors will not be around to pay for. This year's election is not about NDC. We all must join forces to rescue Ghana. Yes, H. E. John Mahama and Prof Naana Jane and their team have demonstrated beyond doubt that they respect us. They came to us and asked 'what kind of a Ghana do we want?' we told them inclusivity and a Ghana that we can all have that sense of belonging. A Ghana that is ready to listen to the needs and aspirations of its people. A Ghana that allows every one's business to flourish irrespective of political persuasion. A Ghana that will take care of all irrespective of tribe or region one comes from
A Ghana that will take care of our investments irrespective of which group reigns. And a Ghana that will not have a premeditated agenda to collapse business of other perceived competitors. Yes, we have seen our inputs, our dreams are well captured in the People's Manifesto. We can see a political party's program that contains the needs and aspirations of its citizens. The ordinary man can relate to this social contract. The PEOPLE's MANIFESTO is poised to help us chart a new path where we all can be made part of the decision making process through a participatory democracy. It cannot be that there is no solution to the Menzgold issues which has caused over 67 lives, leaving many bed- ridden.
Join hands and let's rescue Ghana
I wish my kids to enjoy my sweats but not to pay for my shame... Let's rescue Ghana and the time is now?
Fred Forson
Accra
Best regards.