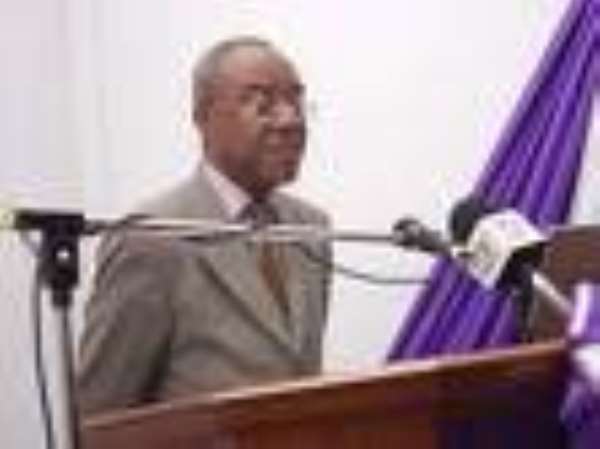 Dr Joe Abbey
Economic analysts at the just ended annual general meeting of the International Monetary Fund (IMF) and the World Bank are asking the Fund to stay off the poverty reduction programmes of developing economies, especially African.
They contend the IMF has failed to successfully implement its strategies aimed at reducing poverty in recipient countries. The loans, according to them, are either not adequate or not used for the very purposes for which they were sought.
The most significant breakthrough for the IMF, according to experts, is that several countries in Africa including Ghana have reached the HIPC completion point. But the IMF is under intense pressure to revert to its core mission of saving distressed economies.
The Executive Director of the Centre for Policy Analysis (CEPA), Dr. Joe Abbey once worked with the IMF told JOY BUSINESS REPORT that the Fund ''has failed with medium to long term programmes. They tried.''
Dr. Abbey said IMF's strengths lie in ''civilizing economies that are threatening to become volatile'' adding that Ghana is a HIPC post-completion point country ''so we are all interested in what is coming. I'd be very surprised if they cleared that as a result of Singapore.''
Dr. Abbey, however, noted that consultations between stakeholders are still ongoing on whether the IMF should clean-up or not.