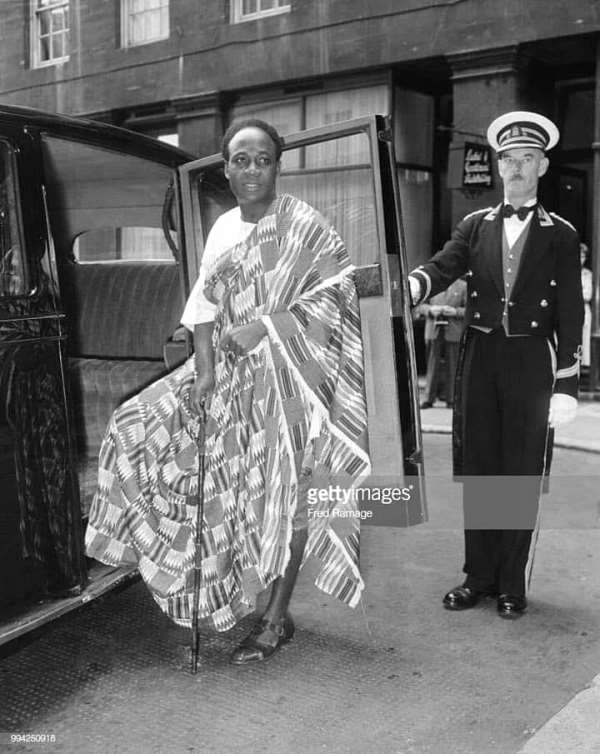 You did your very best; and Ghana will eternally be grateful: the Great Osagyefo Dr Kwame Nkrumah; the first democratically-elected President of the Republic.
The man who had the testicular fortitude to deport foreigners, particularly the White Masters, when they made a mistake of manhandling a Ghanaian.
Today, even Lebanese and Syrians, whose very countries are in total shambles, are here throwing raw red-hot pepper into the eyes of their Ghanaian employees.
The man, under whose tenure, it was a pride to brandish a Ghanaian passport at the point of entry in any of these so-called industrialised countries and got saluted.
We had a period in our history where every Ghanaian able to work, had a job, and all our domestic and menial workers were from our neighbouring countries.
Liberians were carriers of our nightsoil, and they were paid with rice(the krus) and Malians fetched water with those two metal cans on their shoulders(the Gao Gao).
At a point, Ghana actually had factories producing every item from domestic appliances, food, clothings and automobile,. We didn't know 'obroni waawu'.
Symbols of independent States in the area of soft power in global geopolitics, were the iconic Ghana Airways and Black Star Lines: air and shipping lines, respectively.
At the time, a political appointee northerner could be posted to an Akan area, and vice-versa, and dedication, they excelled to the admiration of all Ghanaians.
Stark illiterates were given the opportunity to serve in government, and with dedication, patriotism and commonsense, performed their duties with no blemishes.
A man who didn't have a house, fat bank account, expensive cars and other properties acquired through ill-gotten wealth, at the time he was overthrown as president.
Admittedly, he was not an angel, and he didn't govern with saints. But, his record will continue to be exceptionally envious one, which we must, at all times, be grateful for.
My eulogy is acknowledging his achievements in commemoration of what would have been his 111th birthday, had he been alive today, and not his legacy in a broader construct.
INDEED, NKRUMAH NEVER DIES
Newton-Offei Justice Abeeku
International Relations Expert
email: [email protected]