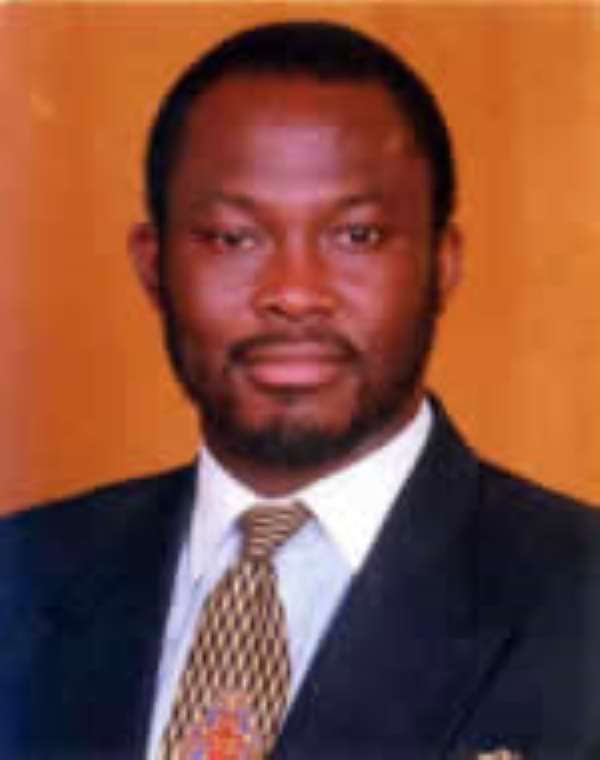 Dr Ekwow Spio-Garbrah, an aspiring Presidential candidate of the National Democratic Congress (NDC) on Wednesday said "He will not break away from the NDC when not given the mandate to lead the Party in the 2008 elections."
He said "I will continue to bring my expertise to bear on the party's activities to ensure its progress 'even if the unexpected happens'. I will support whoever is elected as the flagbearer in his endeavours."
Dr Spio-Garbrah, made the pledge when interacting with newsmen in Kumasi during his tour of the Ashanti region.
He said when given the mandate by the party, he would work hard to change the public image about the NDC which had been dented by unsubstantiated allegations peddled around by detractors. The NDC Presidential aspirant said, contrary to allegations, the NDC abhorred violence, intimidation and harassment, adding that the party believed in democratic principles and would always work towards achieving that objective.
Dr Spio-Garbrah noted that when given the mandate to lead the party and the nation in 2009, he would institute a vibrant youth policy to address the problems hindering the development of the youth.
He promised to work in collaboration with Non-Governmental Organisations (NGOs) and corporate bodies to facilitate skills and vocational education among the youth to enable them acquired employable skills to address the high rate of youth unemployment in the country. On agriculture, the NDC Presidential aspirant said he would work hard to impress upon farmers to pursue mechanised farming to ensure food security and accelerated growth of the agricultural sector. Dr Spio-Garbrah called on supporters of other aspirants not to see themselves as enemies but unite to enable the party win the 2008 elections.