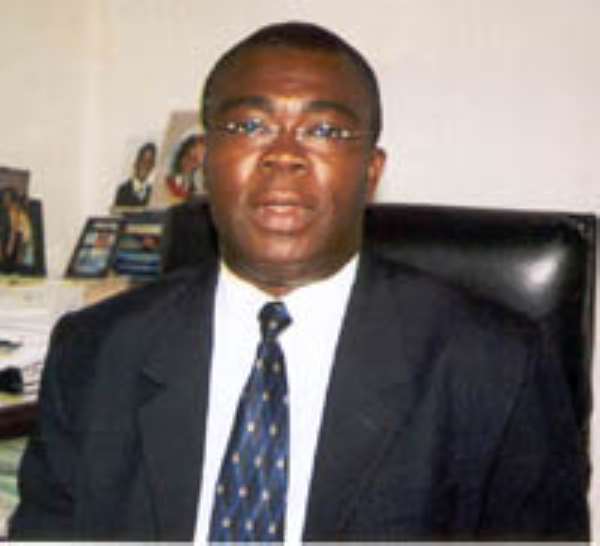 Mr Stephen Asamoah-Boateng, Minister of Local Government, Rural Development and Environment, has challenge government authorities and communities to unite in making Ghanaian cities attractive investment destinations.
He said most cities in the world have developed a voice to attract people from everywhere to see what they could offer.

"London, New York and Hong Kong are the financial capitals of the world. With this voice they pull international financing institutions to locate there. The corresponding benefits do not only derive to the people but also the city authorities and the nation at large," the Minister said at this year's World Habitat Day celebrations in Accra.
The day is being celebrated under the theme: "Cities, Magnet of Hope" and it is commemorated every first Monday in October.
It has been set aside to focus on the state of human settlement and the living conditions of the urban poor.
Mr Asamoah-Boateng said the challenge for Ghanaian cities "is, therefore, enormous if they may have to compete in the global economy.
"What voices have we developed for Accra; Kumasi; Tema; Takoradi and Tamale?" He questioned.
He said cities were centres of immense economic potential and when city authorities recognised the immense potential they have in job creation, attraction of major investment and tourism, "they are better positioned to become magnets of hope.
"It now behoves individual authorities to put in place far reaching pragmatic city development strategies to address the challenge anticipated."
The Minister said the 2000 Population and Housing census indicated that 43 per cent of the national population was urban and there had been an increasing population growth in some Ghanaian towns and cities due to rural-urban migration and "it would be expedient for city authorities to have realistic statistics for planning purposes.
"Accra for instance, has a daily commuter population of more than 500,000 people and this poses a big challenge not only to transportation, but also to water, sanitation, food and security."
Mr Asamoah-Boateng said World Bank assistance has been sought to assist the Government to prepare an Urban Development Policy.
"It is expected that the processes involved would lead to a comprehensive, acceptable, sustainable policy, which would go a long way to solve the myriad of urban problems."
He said the Local Government Ministry and others were collaborating with the UN Habitat to undertake the Slum Upgrading Programme aimed at improving the standard of living of slum dwellers as provided for by the Millennium Development Goal.

Madam Anna Tibaijuka, Executive Director of the UN Habitat, in a speech read for her, said the year, 2007 would see the number of slum dwellers in the world reaching the one billion mark.
"Whether they are fleeing from conflict, disaster or simply seeking a better life somewhere else, the number of people on the move is greater than ever before," she said.
In a message to mark the day; Busumuru Kofi Annan, UN Secretary-General, in a speech read for him said: "As we reflect on the theme of this year's observance of World Habitat Day, -Cities, Magnets of Hope - we must also bear in mind that cities can also be places of considerable despair."Never before has the world witnessed such a large proliferation of urban slums.....On World Habitat Day, I urge all involved to work in partnership to manage one key challenge confronting humanity in the 21st century," Mr Annan said.