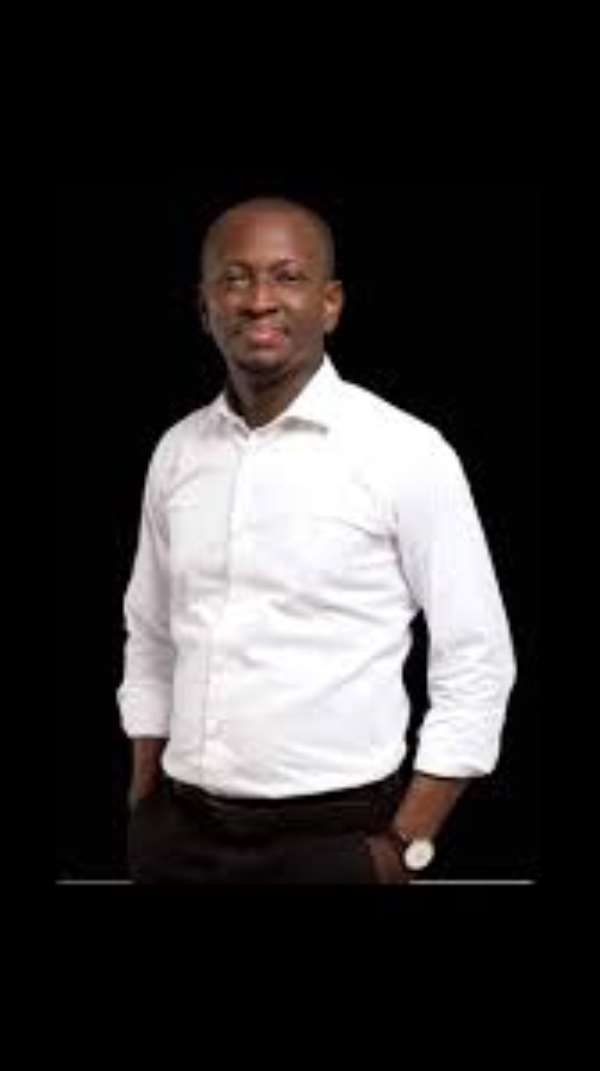 West Africa has for some weeks now been in the news tabloids globally for the wrong reasons partly because of how political leadership is being toyed within some of its member states many a people hitherto considered the budding Democratic States.
One of such countries is Mali and regrettable to say as a country within the Sahel Region is also home to many terrorist networks such as JNIM, Islamic State West Africa (ISWA), Islamic State Greater Sahara (ISGS), Al Qaeda in the Islamic Maghreb (AQIM), Al Murabitoun, Ansar Dine and Boko Haram. It needs to be placed on record that but for the intervention of France, Mali would have been outrun by the terrorist group which for a long while used the Northern part of Mali as a safe haven.
The journey of Mali to democratization has not been without challenges as usually expected of a third world nation. Unjust interference by Western powers, disputed elections, poverty, corruption and abuse of power are but a few of such challenges. But should any of these challenges call for military intervention? The answer is obviously a very big NO! ECOWAS Protocol on Democracy and Good Governance (A/SP1/12/01), Article 1(c) places "zero tolerance for power obtained or maintained by unconstitutional means".
However this notwithstanding, this is the path the military in Mali have chosen, may be for some valid reasons but the validity of such reasons if any, I find it difficult to locate. Perhaps I need to redefine my compass to navigate my way through in search of my bearings.
Respect for ECOWAS protocols
Article 45 of Protocol A/SP1/12/01 (supra), "In the event that democracy is abruptly brought to an end by any means or where there is massive violation of Human Rights in a Member State, ECOWAS may impose sanctions on the State concerned. The sanctions which shall be decided by the ECOWAS Authority, may inter alia be suspension of the Member State concerned from all ECOWAS decision making bodies. During the period of suspension, ECOWAS shall continue to monitor, encourage and support the efforts being made by the suspended Member State to return to normalcy and constitutional order".
So the big question is, will the military junta in Mali accede to the demands of ECOWAS in its efforts towards restoration of constitutional order in Mali? And the sub-questions are; are they obligated to accede to the request and if they choose to call the bluff of ECOWAS, can the latter bite? The resolution of the above questions, will answer whether the junta will hand over power within a short time frame.
Member States of ECOWAS, having underscored the need for peace and security in the sub-region, have complemented their establishment treaty with numerous protocols by incorporation of provisions concerning issues such as prevention of internal crises, democracy and good governance, the rule of law, and human rights. It is trite learning that it takes human efforts for laws and institutions to work effectively. Aside the legal framework, and in reference to the Malian crisis, I am not oblivious of the genuine mindset of some current West African leaders in their quest to ensure Mali's returns to constitutional democracy.
Uncertainties ahead
However, I dare say there are some who perceive the crises as potential goldmine, with deep-seated parochial interest to profit from the persistence of the crises rather than its resolution. They are the friends of the Junta and in secret offer "useful" advice to the men in uniform on how they can hold on to power and change their uniforms in the future and put on three-piece suits as democratically elected leaders. This view may sound alarming and pessimistic but that is the stark truth. The terrain of international politics is very interesting and funny, to say the least. I therefore opine without any reservation whatsoever that the biggest threat to the mediation process is political leaders in the sub-region who perceive military interventions as goldmines and ever ready to profit from such interventions.
The approach adopted by the ECOWAS in resolving the impasse is also a source of worry. At the very outset the leadership of ECOWAS sought to use the stick approach by ordering the junta to hand over to a civilian leader within a week.
In my considered view, this decision was moribund from conception and was bound to receive a befitting defiance and no wonder it was rendered toothless. It's universally recognized that the overthrow of a democratic government is a serious offence which attracts stiffer punishment including death in some jurisdictions. Therefore, the practice is that whenever people succeed in a military takeover, the prudent and wisest thing on the part of the coup makers to do is to hold on to power. In the event it becomes necessary to hand over power, such coupists need the assurance that upon relinquishing power, they won't be subjected to any treatment detrimental to their interest, particularly prosecution. So question; did ECOWAS consider this before issuing the ultimatum? The Coupists in Mali are not that daft. They know the consequences of their actions and won't fall to any bait unless they are very sure, they will have a safe passage and be free from all legal harassment. ECOWAS therefore needs to change their mediation strategy and adopt smart diplomacy. Indeed, all the measures considered as sanctions when there is a military takeover enumerated under Article 45 of the Protocol A/SP1/12/01 (supra), do not make mention of ultimatum.
Also, the manner the leaders of the Junta have so far been treated is another major red sign of a likely failure of an early return to civilian rule in Mali. On 15th September, 2020, under the leadership of the ECOWAS chairman, President Akufo Addo of Ghana, a one day summit was held in the plush presidential villa at Peduase Lodge in Ghana to find solution to the Malian embarrassing situation.
In attendance at this summit was the Junta leader. As expected, all the Presidents and Heads of State or their representatives who attended were dressed in their western three-piece suits save three of them who were in African dresses. The Junta leaders were in their uniforms. The junta leaders observed the ambience as well as the courtesies at the summit.
They are humans and have the taste for good life. As they sat on the same table with these leaders, they made their notes sub silencio. They also want to be at the table of "men"! Relinquishing power within a short space of time, was definitely out of their lexicon! We must be real. That is human nature. It will take a lot of effort to convince them to hand over power "within days", as put by President Akufo Addo.
Coup makers meeting a former coup maker?
Again, though a bit controversial to chart this path, I will venture to do so. After all we have been told to be bold! There was this visit by the Junta leaders to President Rawlings after the summit. What advice do you think, Mr. Rawlings offered them? May be he told them to hand over in days. May be not, he told them, 'stay on and ensure you hand over only when you feel safe to do so'. Ah, my curiosity may be unfounded but it is not misplaced. We need to read in between the lines carefully. So do you think if Mr. Rawlings advised the Junta to hand over within days, they would agree? Won't they look at the track record of Mr. Rawlings? Your guess is as good as mine.
At the summit, I saw President Alassane Ouattara of Cote d'Ivoire. His presence without doubt at the summit was to aid the mediation process. However, considering how in the recent past, he has blighted his Presidency, does he actually have the moral standing in this process?
A careful glance at the sanctions at the disposal of ECOWAS reveals that even if activated, will rather worsen the plight of the ordinary Malian and not the members of the junta. This phenomenon renders the sanction regime of ECOWAS impotent. The inability of ECOWAS to bite in case the junta fails to accede to their demands is also one of the reasons why Mali may not see civilian rule soon. Any sanctions on Mali will come with it, humanitarian crises. So who suffers, the Junta or the civilian population? There may be sanctions in place, but if as has been experienced previously, some key players in ECOWAS are not watched, they may defy the sanctions secretly and deal with the Junta under cover.
Conclusion
As a student of defense and international politics, I urge ECOWAS to be realistic in their approach. Their idealist approach will not work. A road map of at least six months duration will do. The Junta will need to be given assurance of a safe passage which can undoubtedly be meandered through after extensive talk. France I dare say can't be left out in the Mali mediation.
Note: The writer is Ghana Bar Association Regional President for Bono, Bono East and Ahafo Regions.