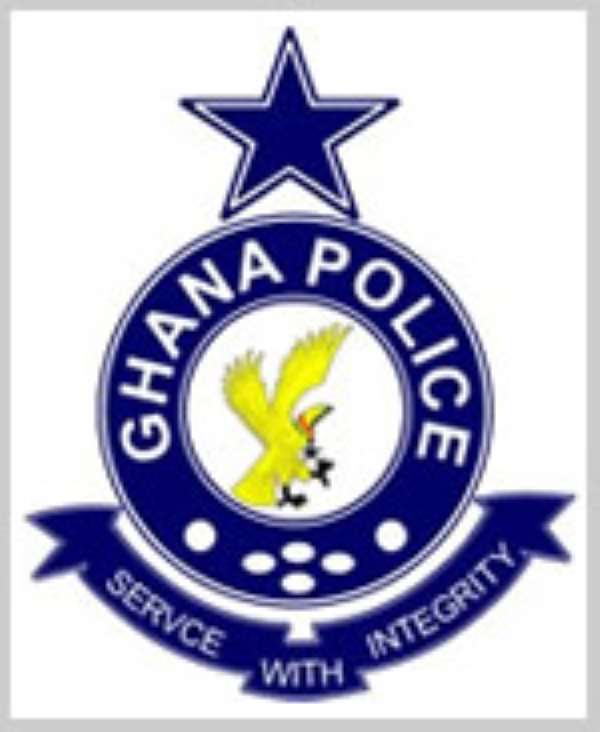 Dr Asemfofro, the popular radio serial caller, was yesterday arrested by the Mile 7 Police at Achimota in Accra, for fraud and deceit of public officer, in a bizarre case that involved money doubling, known in local parlance as 'sikaduro'.
Fate caught up with the young-man, Yaw Asemfofro when in an attempt to deceive officers of the station that he was the complainant in a case, rather gave himself away and was arrested and detained as the main suspect.
As at 7.30pm yesterday, when D.Guide visited that station, 'Asemfofro' was still languishing in his cell in darkness as ECG had unplugged the light, plunging the whole area into darkness, in line with the power rationing exercise.
D. Guide learnt that early part of this year, the notorious serial caller led an acquaintance, George Asante, to a village near Nkawkaw in the Eastern Region to perform a ritual that could make the latter a billionaire within the shortest possible time.
For his trouble, Dr Asemfofro, the contractor, charged ¢1.2 million for his troubles, while the juju man also charged Asante ¢8 million.
After paying the money however, Asante was told that he would lose his wife, child or a close relative, for which he obliged.
But as the days rolled into weeks and months, and the ambitious man continued to wallow in poverty, he went back to the spiritualist to complain about the inefficacy of his ritual, which was performed nine months ago.
Not even a second ritual by the Nkawkaw-based money doubler, this time to make Asante's trading activities prosper in a supernatural manner, could work for him. So out of rage, the disappointed 'billionaire' confronted Asemfofro to play his usual role as 'sikaduro' connection-man' to help him retrieve his money from the spiritualist, since e, the agent, was paid for the job.
The D.Guide intelligence gathered that in an attempt to out-smart the youngman, Asemfofro, the serial caller, rushed to the Mile 7 Police Station to lodge a complaint of attack on his person by some assailants, who had robbed him of ¢100,000.
Police sources at the station, which confirmed the story, hinted that contrary to what the complainant had come to write as his statement, they (police) were shocked at the turn of events when the men who allegedly attacked 'Asemfofro' were arrested.
The self-acclaimed doctor allegedly confessed to the 'sikaduro' story, a development which prompted the police to detain the two men (Asante and Asemfofro), pending further investigations.