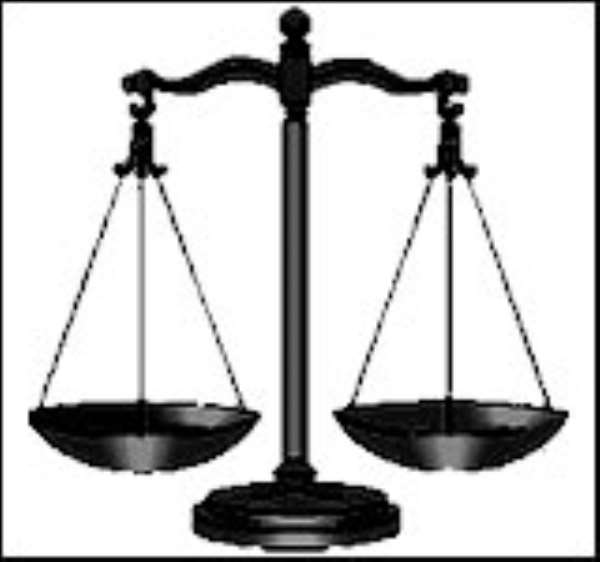 A Cape Coast-based High Court, presided over by Justice Nana Gyamera Tawiah, last Thursday sent court audience mouth gaping over a decision announced by the judge that has been described by many as not only controversial but smacks of yielding to arm twisting.
The presiding Judge, who had scheduled last Thursday as the judgment day for the case of contempt brought against five elders of the Musama Disco Christo Church (MDCC), did out of the blue announce to the anxious and expectant audience that he is unable to read his judgment as planned.
The reason, he cited, was the contents of a letter sent to him by counsel for the five elders, who are also members of the church's Interim Management Committee (IMC).
The lawyer for the five, Mr Prince Frederick Nii-Ashie Neequaye of Accra-based Azinyo Chambers, in a letter dated September 27, 2006 and addressed to the Registrar of the court-stated that, he had a prior hearing in a prohibition case at the Koforidua High Court and was pleading with the court for an adjournment to either October 13, or 24, 2006.
The judge, after showing the letter to the court, asked the five accused persons if they knew about the content of the letter. One of the five, Mr Victor Arkhurst, stood up, wowed some sort of surprise at the court and denied knowledge of the letter.
Justice Nana Gyamera Tawiah then stated, "I have prepared my judgment for ruling today, but your lawyer has written for adjournment of the case." He then proceeded to award a cost of ¢2million against the five persons because their counsel has wasted the court's time, and ordered them to pay the cost on Monday, October 2, 2006 and then adjourned his judgment to Friday October 13, 2006.