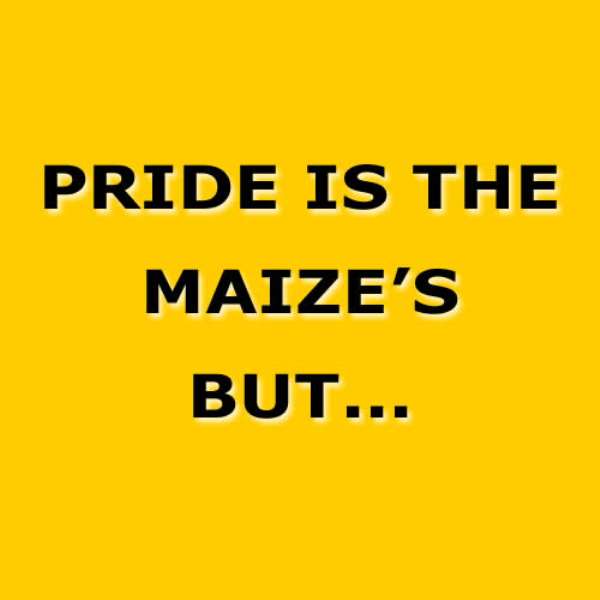 The maize plant ever thought it could continue to express pride on the face of the giant earth. But it only takes 12 weeks to diminish her arrogance.
On sunny days, the maize would expose more of her elegance to the surroundings. It is even worse-off whenever it is windy.
It would effortlessly dance-off, side and side, and back and forth. It does all these and in just 3 months, her pride is calmed. And it is no different from that of the human. Not at all. The human would say, "I live longer than the maize plant." But what is the difference if you live an extra 30 years than the maize? There is no difference because you could also lose your pride and come to calm in a glimpse of a day. It is all the doing of time. Strike balance it properly and get freed. Otherwise...
It could even be a life of extra 50 years ahead of that of the maize plant yet all when the wind of time is blown across the surroundings, the next action is to lower your dignity. Simply cast a look at this amazing crop that would flap her deep broad wings amidst all other crops. And it does so and always felt proud. This crop would strike off against all other odds and, it speaks out loudly with her broader leaves, hizzing like the moving snake. In a manifestation of all these, no pride could mutter boldly in front of this 'un-alert' time because it spares none and not even the arrogant crop.
Time is the only unique trait that never spares a dance by the fowl at its glare. No attempt. It acts just smarter like the crowned hawk---The king which when expresses authority in pride, none else would mutter a response.
Let us stretch in retrospect. Have you cogitated why Steve Jobs said, our time is limited and that don't waste it living someone else's life?
It is because time never spares. Joke with time and it swiftly lives you behind. Whatever that gets beginning definitely gets an end. Lest it makes no start, it would surely see the end, how it ends also matters so much. And this "alpha and omega-ick" happening is but the result of time.
What is the pride all about? What is the time wastage? Did you still not find out that the maize was once arrogant? The one, which in my own point of view, no one ever could express arrogance to its degree and yet, the time had stricken it to humble.
It is often said the rich would die never having to send into his grave regalia. But the poor also dies never happen to boast of his empty pocket as an atonement to the sudden time. As for me, the results are the same, not even similar.
You could be rich in arrogance or even be poor and sympathetic, yet still, time considers none of the said above. That means, you never in any day could stand the challenge of time. It stands better to face it empty-arrogance than either empty-pocketed or filled pocketed, and find no surprises. Better would that be than to grow rich in pride, dancing to the tune of the wind like that of the proud maize only to be met and surpassed by the wind of time.
The maize was once arrogant and left unrecognized by the appearance of just 12 weeks. What about you? Could the same time meet you and boast about your unhealthy arrogance? If it is 'a yes' then the passage of time is not a fright. However, if it is 'a No', then, time is forever a fright.
AdamIntegrated...