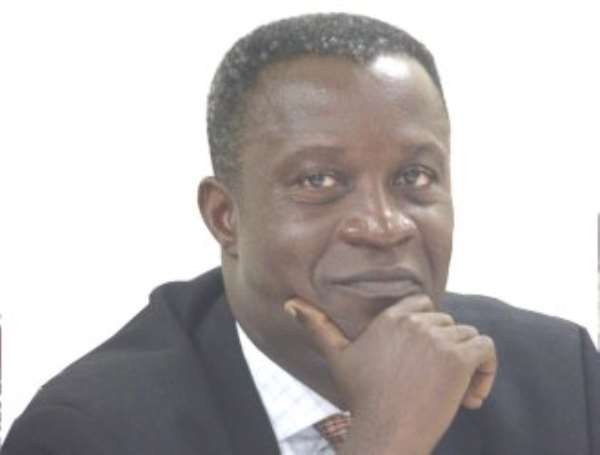 Ghana should abandon its plans to join the proposed West African Monetary Zone, which has seen its commencement date postponed several times, and rather join the CFA monetary zone since she stands to gain more from it, given its location, a leading economist has suggested.
"It is not economically viable for Ghana to join the West African Monetary Zone. To me, we should rather join the CFA zone," Augustine Gockel, a senior lecturer at the Department of Economics of the University of Ghana told a forum at Legon, Accra, on Friday.
Dr Gockel argued that since Ghana is surrounded by French-speaking CFA zone countries, it makes economic sense for it to be a CFA holder in order to transact business easily with its neighbours.
Dr Gockel's call is quite significant, especially coming on the heels of Ghana"s admission into 'La Francophonie' the 'Commonwealth' of French speaking nations.
Ghana's joining of 'La Francophonie' is of "significant strategic mutual benefit because of our geographic, historic and even blood ties with Francophone countries…Our lives are intimately linked with the French world, particularly in our sub-region and this strategic association would give a big boost to addressing some of our mutual concerns," Foreign Minister Nana Addo Dankwa Akufo-Addo told The Statesman from Bucharest, the venue for the association's summit last Thursday.
In an interview with The Statesman later, Dr Gockel contended that based on the optimum currency area notion and practice, countries that are contiguous will immensely benefit from trade, commerce and industry when they circulate a common currency. "We trade more with Burkina Faso, Cote d'Ivoire and Togo. In fact, Togo is our biggest trading partner. While it is good to have some kind of arrangement with Nigeria, it is far from Ghana and there is very little cross-border trade."
He submitted that when Ghana joins the CFA zone, its market will be widened so that it can take advantage of economies of scale in the sub-region.
He averred that since Nigeria is also surrounded by CFA-spending francophone states, it is economically prudent for it to join the CFA zone rather than the West African Monetary Union.
He suggested that CFA should be more preferred than the proposed Eco of the union. "Is it purely polarisation? Anglophone against francophone? If we want to have a common currency, why not join them at once in the creation of a common currency."
Dr Gockel noted that the European Union started with private sector-led trade before it developed a common currency; but the English-speaking West African nations want to begin with a common currency. That, to him, is not the best way to commence a common currency for the sub-region.
The forum was organised by the Legon Economics Students Society in collaboration with the Ministry of Finance and Economic Planning to provide a platform for the academic community to contribute towards the preparation of the 2007 budget.
The theme of the forum was, "Expectations in 2007 Budget - Inputs from Students and the Intellectual Community."