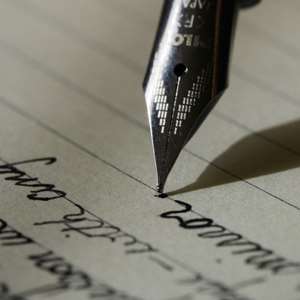 BRETHREN!!!
WHILST YOU WAIT ON GOD AND JOURNEY/RACE TOWARDS YOUR SALVATION, DO NOT LET FAKE; DELIVERANCE MINISTRIES, PROPHETS, PASTORS, AND CHURCH OWNERS TAKE YOU TO HELL WITH THEM; YOU DESERVE A PERMANENT RESIDENT WITH GOD IN THE NEW HEAVEN AND THE NEW EARTH. OVERCOME THIS WORLD YOU MUST.
Dear Child of God bought with the precious blood of Jesus Christ through faith, learn to complete your salvation journey as every child eventually grows up by themselves learning by adult teachings
Salvation is only through Jesus Christ who became the lamb offered for the salvation of men.No man or woman of God can replace God and became your hope to salvation. Everyone has to deal directly with God the FATHER THE SON ,AND THE HOLY GHOST into Him we were baptised with the Holy Spirit. It is only when such individuals with the Spiritural baptism come together we become the Body of Christ.Such will buffet or discipline our lives so that Jesus Christ won't tell you I do not know that day.
Our baptism earns each one of us sonship to God, yet after that, we each together start a journey to complete the work salvation, God started on us. As the scripture below says we will be accountable to God individually.
1 Corinthians 9:24-27
24. Do you not know that in a race all the runners run, but only one receives the prize? So run that you may obtain it.
25. Every athlete exercises self-control in all things. They do it to receive a perishable wreath, but we an imperishable.
26. So I do not run aimlessly; I do not box as one beating the air.
27. But I discipline my body and keep it under control, lest after preaching to others I myself should be disqualified.
Yesterday we dealt with verses 24 -26. Today we will be dealing with v.27. It is a testimony each of us need to assess individually whether we are learning to keep ourselves fit for the race or His purpose. We cannot live our lives any how and in any way we humans consider appropraite.
I like this version.V.27 . RV says. But I buffet my body and make it my slave, lest perhaps having preached to others, I myself may become disapproved. Consider this scripture before I carry on (Matthew 7: 21 - 24). God is not going to allow you to be with Him just because you did wonders or miracles in His name, or preached eloquently but did not have the discipline v. 27 is talking about.
The Greek word used for this interpretation means beat to discipline or make the it a slave ( meaning you let the Spirit of God in you decide over your flesh's noctenal desires). This is not to ill-treat the body, as in asceticism, nor to consider the body evil, as in Gnosticism. This is to subdue the body and make it a conquered captive to serve us as a slave for fulfilling our holy purpose.
This is equivalent to putting to death our raethly members (Col. 3:5) and putting to death the practices of the body (Rom. 8:13). Or not allowing our body to be used for the indulgence of lust or doing anything on our own except what is holy to God.
Brethren, Paul realised that the Corinthians misused (in fact it is even worse in today's church) their body by indulgence in fornication, not caring for God's temple (6:19), and in the unrestrained eating of things sacrificed to idols, not caring for weak believers (8: 9-13).
A metaphor meaning to lead the vanquished as a captive and a slave, to bring the captive into slavery, making him a slave to serve the conqueror's purpose. Lest means that if we don't do that the Greek word used implies possibility that one will offend.
Now brethren, according to the context of vv.24-27 this refers to the preaching of the reward as an incentive to the Christian runners.This is related to the kingdom, the manifestation of which will be a reward to the overcoming saints who have won the Christian race (Heb. 12 28).
Now let us deal with either to be disqualified,disapproved, or rejected as unworthy of being with the Lord or for a prize. We see that by evidence provided in scriptures the apostle was saved by grace through faith in Christ. And not only so, he was called to be an apostle to carry out God's New Testament handling of how and what must be done for the Body of Christ.
Nonetheless,here he was very much on the alert ( which is the my burden in this testimony) to run his course (Acts.20:24) by subduing his body to serve his holy purpose ( a charge which is for every one born of the Spirit of God through baptism then, now and time to come). Paul did that so that he might not be disapproved and rejected at the judgement seat of God (2 Cor. 5:10).
Who are we therefore, in todays world different and so we are found sleeping recklessly and selfishly amongst ourselves(fornicating) and making stupid justifications; including quoting David , Abraham who had a very different dispensation. Any man doing that is surely not having God's approval.
Such people will be found unworthy of the reward (even if they may be found with God) of the coming kingdom, Please read with me the following scriptures (Matt. 7:21-23; 25:11:12). Indeed the kingdom of God with the Saviour sitting on the right hand of God will be coming back not as a lamb any longer but as a King with authority to pass judgement with the FATHER. Let us seek with the Holy Spirit to strengthen and straigthen our steps whilst doing the race.
Join me to know who are these self hired, prophets, pastors, church owners, deliverance and prayer ministries who are exploiting the children of God for their selfish gains. none are Levites of the despensation of grace as these evil, worshippers of gods without hands and legs are doing in your communities.
You will also know those who are truly called of God fearfully running the raise, discipling their bodies so that at the judgement seat God will find them worthy for His reward (or are really repenting for the forgiveness now that they have known what they do do is serving evil).Look for them and run the race together with such men and women.
SURELY, SURELY, I SAY TO YOU THERE CAN NEVER BE MORE CHURCHES IN A NATION YET THE SAME ARE FULL OF EVIL WHERE CHURCH BUILDINGS ARE MORE THAN RESIDENTIAL HOUSES. IT IS FALSE, SUCH SURELY DOESN'T BELONG TO GOD; NO MATTER HOW THEY POLISH THEIR ACTS.
LET US REPENT, REPENT, REPENT, FOR IT IS NEVER TOO LATE EVEN IF YOU DO IT IN THIS HOUR, WHICH IS NOW AS YOU READ THIS. CALL ON HIS NAME LORD JESUS CHRIST AND HE WILL RECALL YOU. THROW AWAY ANY THING WHICH IS NOT SUPPORTED BY THE HOLY SPIRIT.