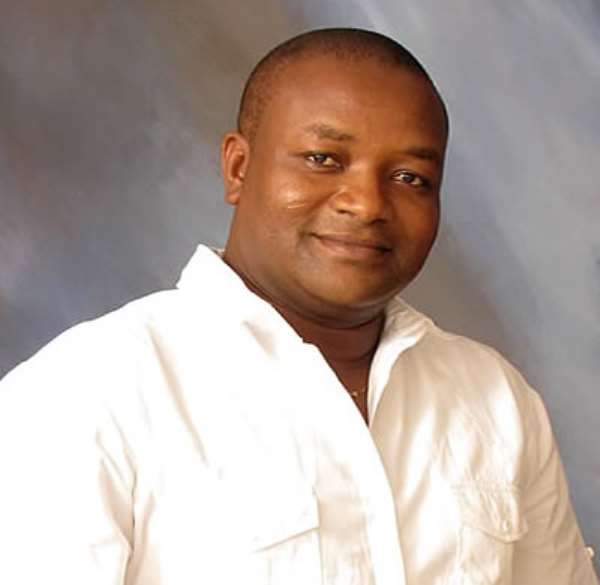 Flagbearer of the opposition All People's Congress (APC) party, Mr. Hassan Ayariga, is impressing upon the Electoral Commission (EC) to, as a matter of urgency, reduce the GHC100,000 (Old One Billion Cedis) being charged in the filing of presidential nominations for the 2020 elections.
Mr. Ayariga on Friday petitioned the EC demanding a 50% slash of not only the 100,000 presidential filing fee but also the filing for parliamentary candidates which has been pegged at GHC10,000 (Old Hundred Million).
Mr. Ayariga was speaking on Metro TV's News Night on Friday to throw more light on the petition.
The EC announced last week that Presidential Candidates for this year's Ghana 2020 Elections are expected to pay an amount of GHC100,000 (Hundred Thousand Ghana Cedis) as filing fees.
According to the EC, the nominations are to be filed from Monday 5th to Friday 9th October 2020, with a filing fee of GHS100,000 for presidential candidates, and GHS10, 000 parliamentary candidates.
It is against this backdrop that Mr. Ayariga, who thinks the amount is too high, is demanding a reduction.
"The COVID-19 pandemic has taken a huge toll on businesses with its attendant struggles; people are now trying to recover and make amends. EC from nowhere has unreasonably announced a raise in the filing fee.
…After all, what does the EC need this money for when they are already been fully resourced in several millions of dollars by the state.
…In the 2016 elections, the Presidential filing fee was GHC50,000 (Old 500 Million) and the Parliamentary counterpart was GHC5,000 (Old 50 Million), I am by this petition demanding a reconsideration of the same 2016 filing fees presented for the 2020 elections," he proposed.
He further argued that Ghana has deepened its fledgling democracy in this 4th Republic since 1992 through the active participation of multi-parties hence the EC Boss, Jean Mensa should take a second look at some of these undemocratic and entrenched electoral policies.
Furthermore, he served notice to Ghanaians to stop and further reject the electoral recycling of the two main political parties, the ruling New Patriotic Party (NPP) and the largest opposition National Democratic Congress (NDC).
He lamented that Ghanaians have given these two parties enough opportunities to rule the country particularly, every four years arguing that absolutely nothing has come out of it.
He said many Ghanaians continue to vote NPP, NDC but are still living under hard economic policies visited on them by the NPP, NDC. He said many are still living in abject poverty with no hope in sight.
Mr. Ayariga noted that it is high time Ghanaian voters broke the NPP, NDC duopoly by voting for the APC come December 7th, 2020.
"The Ghanaian people are tired of the recycling of NPP and NDC and gradually I believe the status quo will definitely change. I have realized over the years, that most people are voting for parties and not leaders.
"We have recycled NPP and NDC over the past decades without any meaningful progress and economic advancement. Voting NPP, NDC have brought nothing to Ghanaians and they still continue to vote for these two parties.
…The APC has better life-changing policies and should be mandated by Ghanaians to rule on December 7th," he said.
Touching on the preparations of the APC ahead of the December 7th elections, this is what Hassan Ayariga mentioned:
"So far within the last three to four months, a lot of ground works have been done in terms of party structures. What we did was to put 20 executive members of the APC across the 29,000 polling stations. If you do the maths and multiply 20 by 29,000 polling stations you will get 580,000 votes. That is already a huge margin and that is just the base of the margin. So for me, I can say that is a head start for us,"
Touching on the APC's policies, he said the FREE SHS is a good educational intervention but lacks an exit plan.
He said as an alternative, the APC will make EDUCATION FREE from basic school to the Tertiary levels, nobody will pay a dime to in order to fulfill their educational aspirations.
"It is very sad that under the current regime, the reality is that not all FREE SHS graduates will get the chance to enter the University, so what happens to the rest of the graduates; what exit plan do we have for them to still achieve their aims. This is the kind void NPP, NDC has created and the APC is coming to take drastic and long term driven policies to bridge this educational gap," Hassan Ayariga stated.