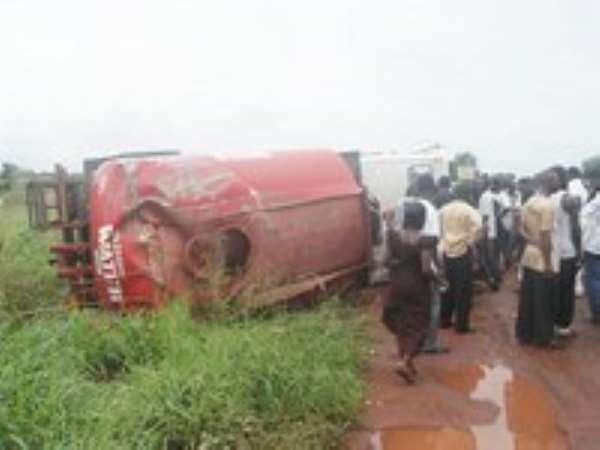 A water tanker lying on its side after an accident on the Trinity Theological Seminary road at Legon, Accra.
The vehicle, with registration number GT 4016E, was said to have somersaulted several times before finally landing on its side with one of the two occupants trapped beneath it.
Eye-witnesses said he shouted twice for assistance before giving up. His body was later retrieved by a team of firemen.
The driver however escaped unhurt and is said to be assisting the police in investigations.
Mr. Samuel Asante, an eye-witness, attributed the accident to the bumpy nature of the road.
He said although the driver's applied the brakes, the slippery nature of the road following the rains caused the car to skid off the road.
The deceased is said to be an auto-electrician who was asked by the driver to accompany him.