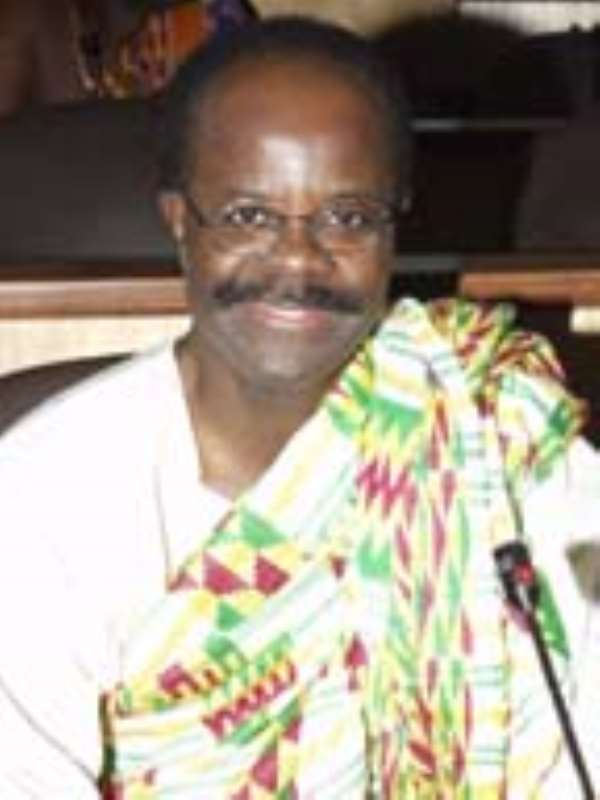 Minister for Public Sector Reforms Dr. Paa Kwesi Nduom has in a scathing criticism of the current decentralization process described the presidential appointment of District Chief Executives and 30% of district assembly members as a negation of the process.
"I don't see how you can sit down in Accra and appoint people to a district assembly and feel with authority that you are serving the national interest; I don't think so" he said.
Dr. Ndoum who is a former elected member of the Komenda Edina Eguafo Abirem district assembly says his own practical observations have confirmed that government appointees do not serve the interest of the various communities they are sent to. They instead try to sabotage the initiatives of the people by voting out the little issues that are of concern to the elected representatives.
"… you see the people that have been appointed by the president sitting in Accra, and they come there almost as a judge and they come through the bidding of somebody in Accra. So those of us elected from the village, we take our little issues to the assembly and we are always voted out. It is the people who are appointed from Accra who get to chair the important committees… and yet when we go home, it is those of us who are elected who are harassed by the people who elected us."
Dr. Ndoum said this while addressing a Development forum on the "political and institutional development of Ghana in the last 50 years" organized by the Ghana Institute of Management and Public Administration.
He argued among others that the decentralization process has failed and supported calls for an urgent change to allow for elected representatives including DCE's.
"I would like to disagree…and I disagree very vehemently with people who say that we cannot trust our people in our communities and towns and cities with the responsibility to elect their own representatives."
Dr. Nduom, a minister and Member of Parliament begun his political career first as an assembly man and says the solution to effective service delivery to the public lies in the people choosing their own representatives and determining what is in their interests rather than somebody somewhere deciding for them.
"For me, the best way to deliver on service to the public is by people who are elected at the local level by the people" he emphasized.
Although the election of DCE's was one of the major campaign promises made by the New Patriotic Party before the December 2000 elections, the party in government has failed six years on to fulfill that promise.
Many within the government now argue that it will be suicidal if that policy is implemented, but others including the NPP deputy leader in Parliament Abraham Osei Aidoo thinks it should be elective, and in fact politicized.
Those who disagree have also argued that people from opposing parties may be elected as DCEs who will work to undermine the ruling party and putting the security of the government in danger.

But Dr. Kwesi Nduom disagrees. Sounding very passionate, upset and serious, the Minister said:
"I have heard one of my respected colleagues say that what will it be like from a security point to have a president from the center coming from one party and have a DCE from another party at the local level… is that the security we are concerned about? Whose security? The president? I am concerned about the security of the people who live within the communities. Let's change our methods because, again, go back there and live with them and work on day-to-day basis and you will find that their needs are ignored. I have being with this outside of government, and I am living with the same problem and still have the same view that we should let the people do the work themselves."
"Decentralization is something that we haven't gotten right. We all want decentralization but we haven't agreed to what extent decentralization should occur. I as a minister in government found to my own horror that somehow the Local Government Act when it was passed excluded certain ministries like education. But the act needs to include education, to include agriculture, to include health. We need to look at it again, to include them."