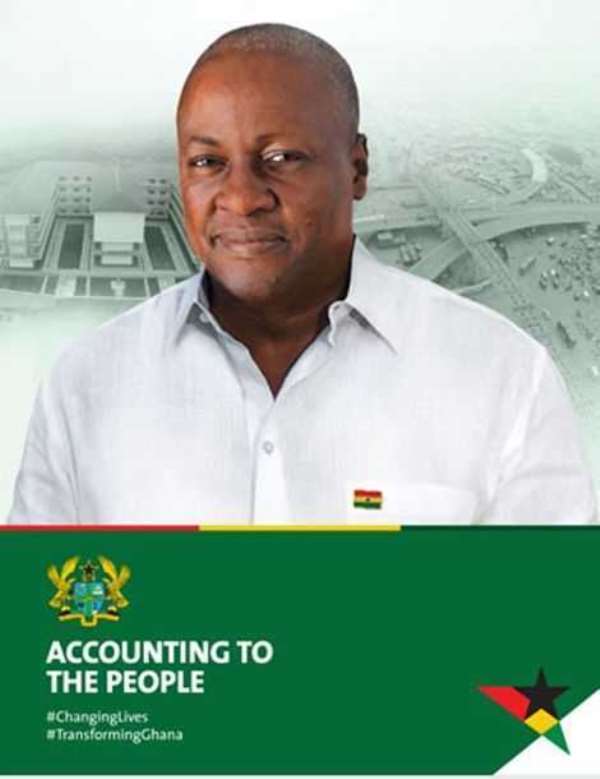 It took quite a while, but it was just a matter of time before the tech-savvy operatives of the ruling New Patriotic Party (NPP) brought it all together in one great package. I am, of course, talking about the Government's Delivery Tracker, so-called, which Nana Fredua Agyeman Ofori-Atta is reported to have described as "a Bible for Political Parties" (See "Gov't Delivery Tracker Now a Bible for Political Parties – Nana Fredua" PeaceFMOnline.com 9/1/20). It is a bit of an exaggeration for anybody to claim that the Government's Delivery Tracker is a Bible for political parties, because it is only the two major political parties in the country, namely, the New Patriotic Party and the main opposition National Democratic Congress (NDC) that have the privilege of taking functional advantage of this very progressive way of keeping track of the state and condition of government development projects, at least for now.
I would rather call it an Encyclopedia or a National Development Compendium, no pun is intended here, of course. But, of course, much more work needs to be done, if this data bank – which is really what it is – is to have reliability and credibility. I make the latter observation, critically and significantly bearing in mind the sort of contretemps that Vice-President Mahamudu Bawumia got himself snagged by, when the former Deputy-Governor of the Bank of Ghana inadvertently made a quite remarkable number of claims about government development projects that turned out either to be totally inexistent or poorly accounted for by the relevant personnel at the various Metropolitan, Municipal and District Offices around the country. The key phrase here is "Accurate Tracking" (or Accu-Tracking) of all infrastructural projects that the government intends to showcase as its raison d'étre for having its terminal mandate renewed in order for it to be afforded the well-deserved opportunity to move the country rapidly along the material development grid.
While this system is obviously very impressive, the fact that no other government on the African Continent has developed or initiated such a progressive system of infrastructural development tracking is absolutely no refreshing news to report at all, since we are technologically the least developed region in the world, anyway. You see, I prefer that we measure the pace and level of our national development against the most technologically advanced countries, not the least technologically advanced countries, because we are not intent on developing regressively but progressively. As well, I wanted to add that this infrastructure development tracking system is neither a political Bible nor the Quran/Koran because, by and large, nobody really pays studious attention to the contents of these sacred texts and scriptures anyway.
We only claim to revere them only because such claim makes us feel good about ourselves and make us seem as if we are up to something really good and meaningful. Even more significant is how the Communications Team of the New Patriotic Party advertise the existence of this website, and how it is the civic responsibility of every progressive Ghanaian citizen to access the site in order to put the government on its toes, as well as to ensure that every region and district in the country gets its fair share of the proverbial national cake. The objective here must not merely be for the leaders and members of the ruling New Patriotic Party to feel good about themselves but rather, to ensure that development is done healthily, properly and on track. Nobody by themselves is apt to make this website a place of worship or political cynosure. Much more needs to be done on the economic and the labor front, especially in the wake of the debilitating cross-national and cross-disciplinary effects of the COVID-19 Pandemic.
Infrastructural development must go hand-in-hand with economic development and labor opportunities and empowerment. This is what the kleptocratic operatives of the National Democratic Congress have yet to learn, that is, if they really have the capacity and the urge to learn or lean this wise at all.
*Visit my blog at: KwameOkoampaAhoofeJr
By Kwame Okoampa-Ahoofe, Jr., PhD
English Department, SUNY-Nassau
Garden City, New York
September 14, 2020
E-mail: [email protected]