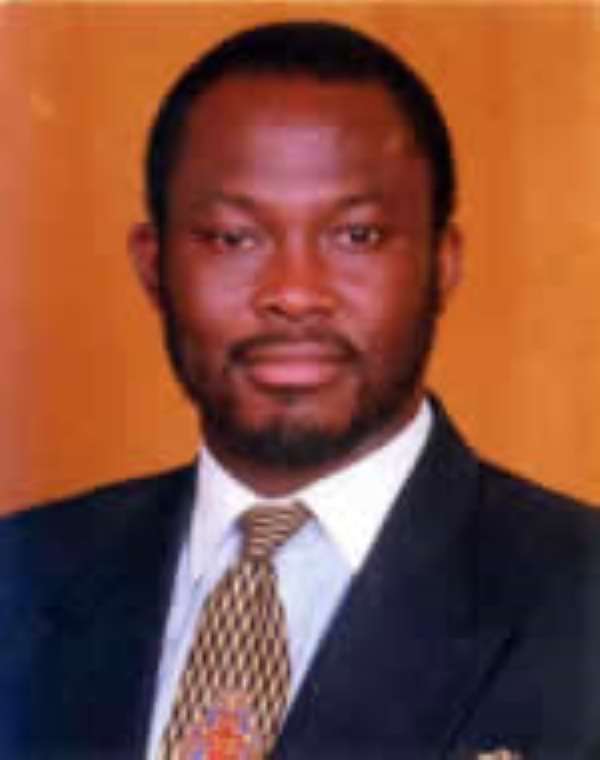 Dr Ekow Spio-Garbrah, who is vying for the presidential candidature of the National Democratic Congress (NDC) in the 2008 elections, on Sunday said he would not step down for any candidate.
He said he had the clout, exposure, track record and the vim to lead the NDC to victory and could not imagine himself being influenced to stand down for another candidate.
Dr Spio-Garbrah was interacting with journalist in Ho after a meeting with party executives and delegates as part of his campaign ahead of the party's National Delegates' Congress in December to elect its presidential candidate.
Asked if he was intimidated by the country's myriad of problems including high population growth, low moral values and corruption, Mr Spio-Garbrah said he rather felt challenged.
"I tread where angels fear to tread," Dr Spio-Garbrah said and that he could not be daunted by Ghana's problems.
He said his success in getting Ghanaians to accept to pay Value Added Tax, his transformation of bad US/Ghana relations into a good one when he was the ambassador in the US and solid achievements at various international postings were testimonials to his abilities. Dr Spio-Garbrah said he would transform agriculture by involving landowners as partners in ventures.
He said his views on socio-economic issues reflected the party's social-democratic principles under which the welfare of the people is always paramount.
Dr Spio-Garbrah expressed regret that many Ghanaians lacked the sense of national pride and would hardly present themselves or act in ways that would protect the national interest.
He spoke about the division of Ghanaians along party lines and said he was looking forward to the time when one's capabilities rather than his political affiliation would determine the role he would play in the development of the nation.
On his attitude to the intra-party disputes that had led to desertions and the emergence of other parties, Dr Spio-Garbrah said he was talking to all sides.
He said there was the need for the NDC to strike some arrangements of convenience with other political parties in its pursuit of power in 2008.