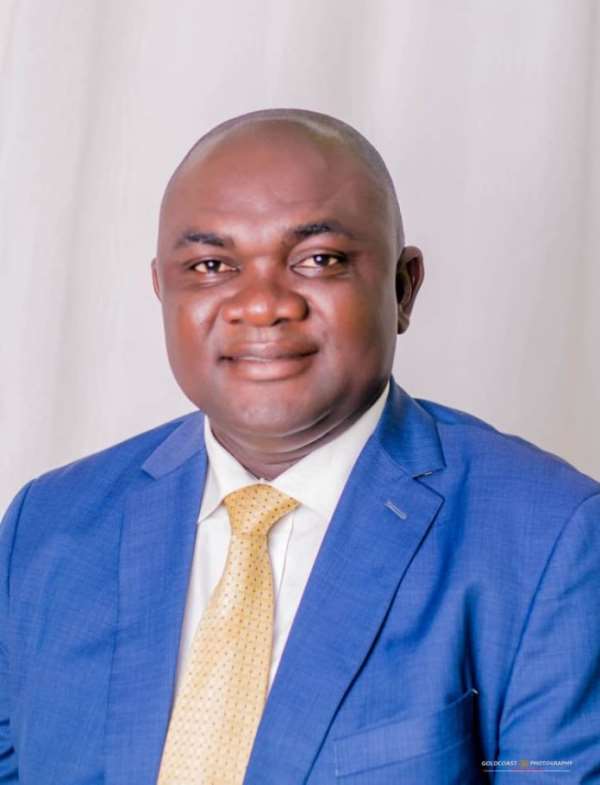 Hon. Ebenezer Gilbert Nii Narh Nartey
The Member of Parliament for the Ablekuma Central Constituency, Hon. Ebenezer Gilbert Nii Narh Nartey says he is second to none in terms of infrastructural developments in his constituency.
The MP who took over from his predecessor, Theophilus Tetteh Chai in 2017 has been tagged as the most hardworking MP by his constituents.
Hon. Ebenezer Gilbert Nii Narh Nartey in an exclusive interview with this portal on Thursday 17th September, 2020, stated that he has done a lot for the Ablekuma Central.
"Ever since I became the MP for this constituency and in terms of infrastructure, I can boldly tell you for a fact, I am not bragging, but my performance is hugely unprecedented compared to my other predecessors.
"I am not saying they did not do their best, but what I have been able to achieve within this short time and the way I push for projects when you compare the number of years my predecessors spent to mine, I can say for a fact that I have done my best," he stated.
"In terms of percentage-wise, I can't mark myself but the good people of Ablekuma Central are doing the assessment and are marking me," he added.
He stressed that he has been able to initiate other important infrastructural projects which would benefit the constituency.
"I have been able to lobby for projects such as football AstroTurfs, Police post and the most recent ones are the reconstructions of the Sabon Zongo and Shukura Markets into complexes and others," the Hon. said.
He continued, "I have other beneficial projects in the pipeline, which includes the laying of Asphalt on the major roads in the constituency and the construction of drainage systems."
The Member of Parliament has also assured Ghanaians and the Ablekuma Central constituency of completing infrastructural projects which has been abandoned by his predecessor and the NDC.