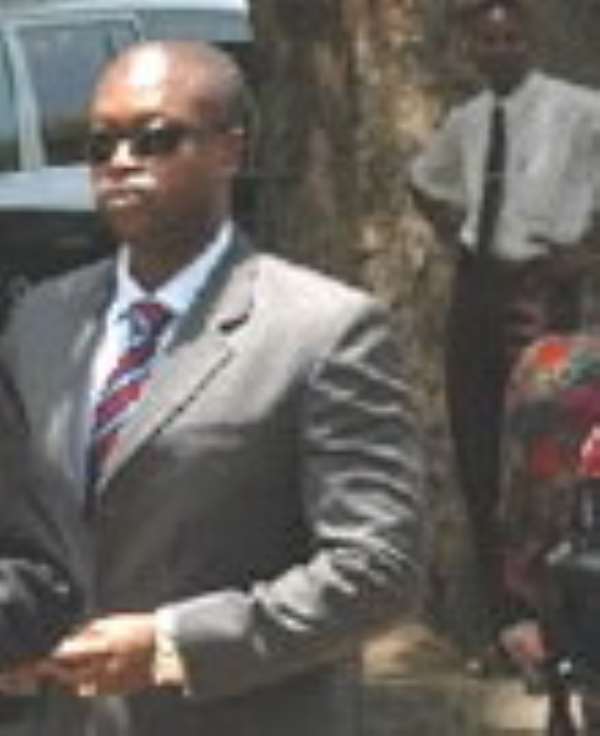 The stage is set for a legal battle between the Attorney General and lawyers of the embattled director of police operations, ACP Kofi Boakye over the extent of his involvement in the disappearance of the 76 parcels of narcotics on the vessel MV Benjamin.
Following his indictment in the Justice Wood report, Kofi Boakye has been charged with conspiracy to import and export cocaine after he spent hours at the offices of the Bureau of National Investigations.
But his lawyers are punching holes in the Justice Wood report and have sent the strongest indication yet of their readiness to do battle with the state in court to prove the innocence of their client.
It was the expectation of Ghanaians and others who have been following what has become the biggest cocaine scandal in the history of this country that the findings of the Justice Wood Committee will help put the matter to rest.
That does not seem to be the case. It appears the real saga is about to unfold. Not only has the Wood Committee failed to determine the whereabouts of the 76 parcels of cocaine that got missing on the ship MV Benjamin, but it has also set the stage for a fierce legal battle particularly between lawyers of ACP Kofi Boakye and the Attorney General.
Obviously aware of the legal tussle ahead of him, the Attorney General, Joe Ghartey told journalists he's not prepared to make any public comments on what he will do with the recommendations of the committee.
He said he's ready to do the talking in court. As if to tell the Attorney General that we are ready, the lead counsel for ACP Boakye, Joe Debrah told JOY FM's current affairs program newsfile that the government will face an uphill task in court because the evidence it is relying on will not fly in any court of competent jurisdiction.
The lawyers seem to have the support of one of the panelists on the program. Crusading Guide owner, Kweku Baako Junior also does not think there's enough evidence to put ACP Kofi Boakye away as far as the loss on the MV Benjamin is concerned.
He said there is nothing in the Georgina Wood Committee report that connects ACP Kofi Boakye to the missing 76 parcels of cocaine on the ship MV Benjamin. According to Mr. Baako, the A-G should have engaged in a wider consultation with all the institutions relevant to the case before accepting and acting upon the recommendations contained in the Wood Committee report.
He suggested that the A-G could be making some mistakes in his handling of the case.