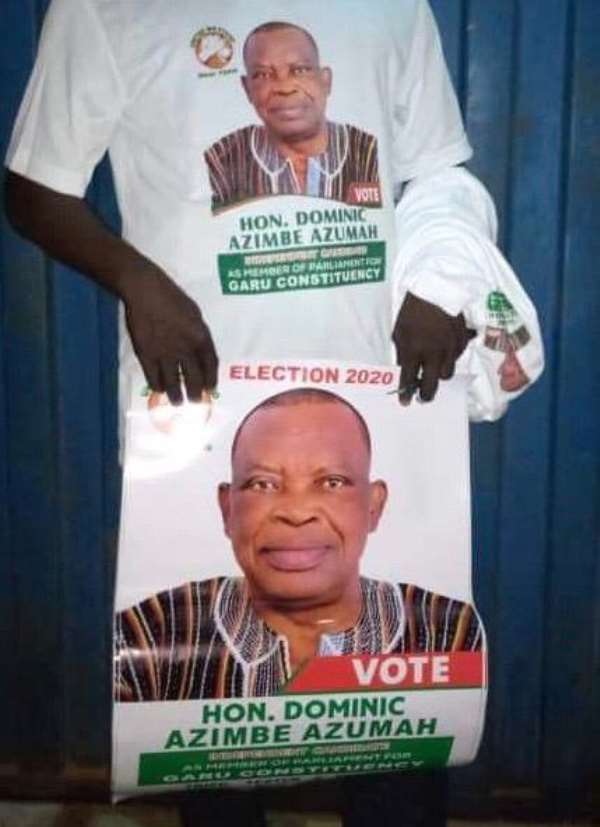 As days turn to weeks and months clamping down the famous elections 2020, political parties, as well as independent candidates, are putting up some finishing binds, leaving no stone unturned in making sure victory doesn't slip.
In the Garu constituency of the Upper East Region, former National Democratic Congress' Member of Parliament-Dominic Azumah Azimbe is said to be contesting the elections as an independent parliamentary candidate.
His move has however sent the former Greater Accra Regional hospital's Director begging for a reverse. Dr Thomas Anaba in an interview with this reporter profusely called on the former legislator to rescind his independent candidature decision for the betterment of the National Democratic Congress (NDC) as well as the good people of Garu whom he represented in the law-making house for well over 20 years.
Dominic Azumh who is said to have fallen out with the NDC after his defeat in the party's 2019 parliamentary primaries is gearing up for the 2020 elections as an independent candidate. But Dr. Anaba who expressed worry over the former lawmaker's decision is thus calling on him to rescind his move.
"I am humbly calling on my elder brother not to contest as an independent candidate. I will be happy seeing him leading us in the constituency as an elder in the 2020 polls. Respectfully, I am begging him to rescind his decision" Dr. Anaba said as he called for unity ahead of the December polls.
Mr Dominic Azumah is said to have disclosed in a media interview that all is set for his independent candidature. His decision has received mixed reactions. But for Dr Anaba, the best that can happen is for his 'elder brother' to rescind his decision and play an elderly role in the NDC ahead of the December polls.
The NDC has safeguarded the seat in Garu for the fifth time. The party only lost the seat to a parliamentary candidate in the 2000 elections.
The National Democratic Congress and the New Patriotic Party have suffered internal wrangling- leading to breakaways.