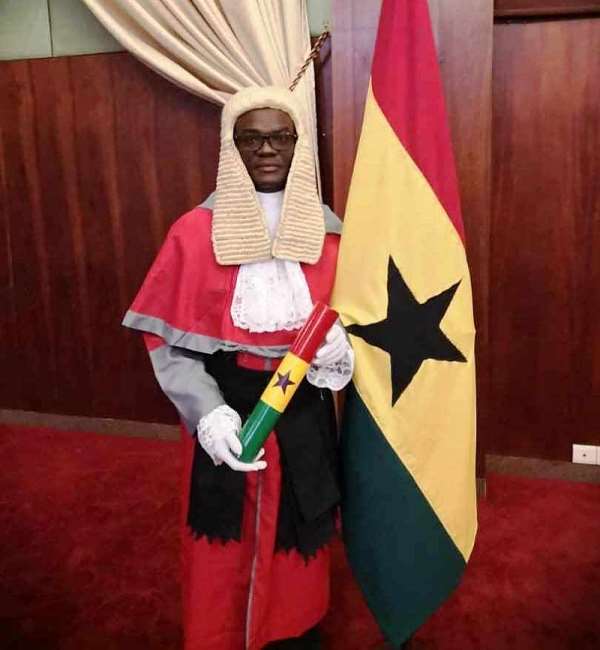 Mr. Ernest Yao Gaewu
The Chairman of Volta Regional Football Disciplinary Committee, Mr. Ernest Yao Gaewu, has been appointed as a Justice of the High Court of the Republic of Ghana.
The Ho based legal practitioner was among 16 new Justices of the High Court who were sworn in by President Nana Addo Dankwa Akufo-Addo on Wednesday, September 16, 2020 at the Jubilee House in Accra.
Mr. Gaewu, the Regional FA's lawyer has had a successful spell with the Regional Football Association (RFA) winning a major and popular case against AKAA Future Stars during the 2013/14 football season and adjudicating disciplinary and protest cases between clubs in the region.
Mr Gaewu joined the RFA in 2011 as Vice Chairman of the Disciplinary Committee when Mr. Kodzo Kumah Dzanku also a lawyer, was the chairman.
Mr Gaewu then became the chairman of the RFA Disciplinary Committee in 2014 and has served till date.
Prior to his appointment to the bench, Mr. Gaewu was the managing partner at Mawulorm Chambers, a prominent law firm in the regional capital Ho, established by Justice Jones Victor Mawulorm Dotse, currently a Supreme Court Judge.