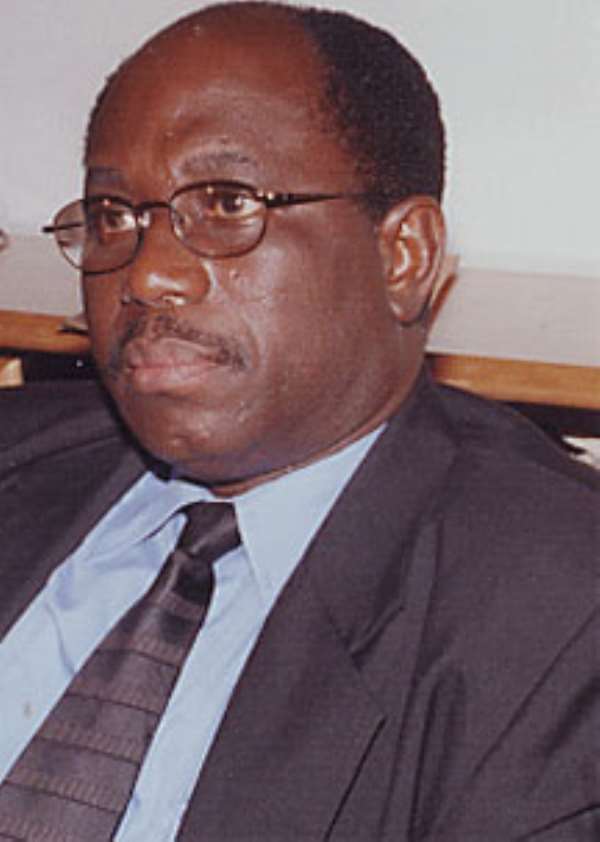 High public expectations of a decisive Government pronouncement over the Commission for Human Rights and Administrative Justice (CHRAJ) recommendation to the President to dismiss Road Transportation Minister, Dr. Richard Anane were dashed this afternoon.
However, the Government in a terse statement asked Ghanaians to expect a ''very significant development in the next few days'' on Dr. Anane.
Kwamina Bartels, Minister of Information and National Orientation told a packed press conference which was principally addressed by the Interior Minister in Accra a while ago that the President was studying the CHRAJ report.
The second report the press conference addressed was the Georgina Woode Committee's investigations into the cocaine saga. The Interior Minister who set up the Georgina Woode Committee
As reported this morning by myjoyonline.com, the Minister of Interior who set up the Woode Committee said report implicated the Director of Operations of the Ghana Police Service, ACP Kofi Boakye and recommended his prosecution for conniving with drug lords.
ACP Boakye was found, the Minister said, to have grossly abused his office, conducted himself unprofessionally and let off the hook persons he should have arrested for violating the laws of the country.
According to portions of the report quoted by the Interior Minister, the Committee also had reason to query the propriety of the Inspector-General of Police, Patrick Acheampong in his dealings with suspected narcotic dealers, while the Minister thought a recommendation by the Committee for the Executive Director Kenneth Akuoko and Director of Operations, Ben Ndego of the Narcotics Control Board (NACOB) to be reprimanded is a serious matter that deserves the attention of government.
The Committee said the two officers' conduct in the loss of cocaine exhibits in the custody of the NACOB amounts to a dereliction of duty.
Kan-Dapaah explained that Grace Asibi, girlfriend of Venezuelan Vasquez, main suspect in the MV Benjamin case, Rojo Mettle Nunoo, a consultant to Vasquez and Rosita Dosoo, secretary to the drug lord are to be investigated further.
Meanwhile two police officers and a civilian whose names were linked with drug cases have been cleared. They are ACP Patrick K. Ampewuah, Supt. Edward Tabiri and civilian Kojo Ababio whom the report said had nothing to do with the illegal importation of cocaine found at East Legon.