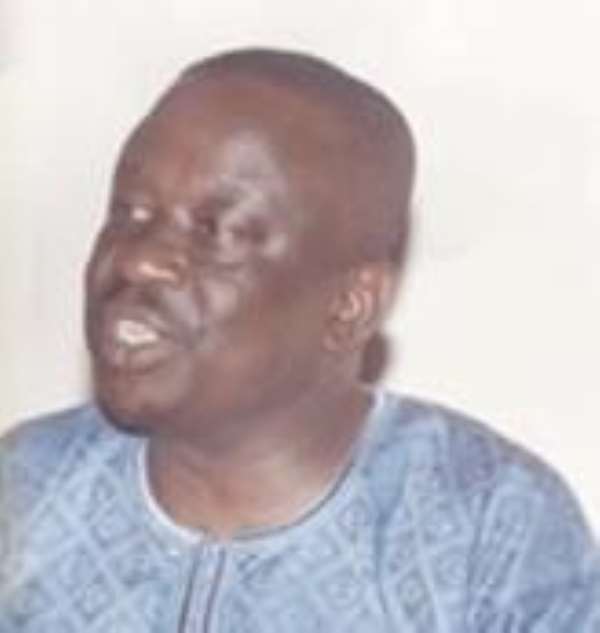 The Georgina Woode Committee set up to investigate recent drug scandals has recommended the prosecution of ACP Kofi Boakye, Kwabena"Tagor"Amaning, Issah Abass, Kwabena Acheapong and Mohamed Moro.
The committee's finding said from the recorded discussions of the infamous meeting involving suspected drug barons at the residence of the Police Director General of Operations, ACP Kofi Boakye was clearly in the know about the drug business.
The committee said from the recorded spontaneous conversation of the participants at that meeting ACP Kofi Boakye's specific role was to, "stay in the background and sort out" the Columbians should they prove naughty.
The committee further found from the recorded discussions other acts of corruption, abuse of office, professional misconduct and unsatisfactory service on the part of ACP Kofi Boakye.
It recommended the prosecution of the currently on leave Police Director General in Charge of Operations under the laws of Ghana listed as the criminal code of 1960, the Narcotics Drug Law of 1990 and the Police Service Act 1970.
The committee also find out that the total number of cocaine sacks that were brought into the country were 77 and also discorvered that the vessel MVBenjamin arrived in the country on the 26th of April,around midnight.
The committe finds that the cocaine is owned by four people, who masterminded its importation and discharge. They are Asem Darkei Sheriff,Captain Hwak of Adede2/MVBenjamin,Chief Enginier Lee and Kwak Seong aka Killer.
The report also find out that there is no evidence that the security operative or personnel of the Ghana Police Service aided them in the importation or discharge of the cocaine from the vessel MVBenjamin.
The Committee however cleared the Deputy Director of the Criminal Investigations Department, Patrick Ampewuah of any illicit dealings.
The Committee also said, the allegations leveled against the police by Grace Asibi, girlfriend of the suspected Venezuelan drug baron Gerardo Vasquez were out of malice.
On the allegations against two top police officers that they collected bribes to foil the prosecution of two Venezuelans in the East Legon Cocaine saga the committee cleared the two.
Its findings said Grace Asibi's allegations against Deputy Police CID boss Patrick Ampewuah and Supt. Edward Tabiri were actuated by malice.
The report said the committee would have recommended her prosecution under the laws of Ghana for the offence of deceit of a public officer, but for the role she played in exposing the illegal activities of the Venezuelans.
The committee described her as an informant whose tip off led to the successful raid of the East Legon residence where the cocaine was kept.
The report also advice the IGP to be circumspect in choosing of his freinds.
In conclusion the commitee also said they have made few recommendation to gonverment for further interventions.