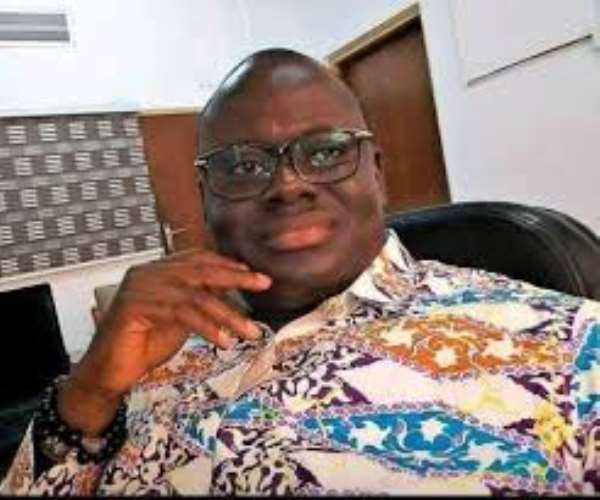 Justice Abeeku Newton-Offei
The recent Israel-Bahrain-UAE peace deal brokered by America and spearheaded by Jareth Kushner, himself a Jew, son-in-law and senior advisor to Donald Trump, though a good move on the surface, in practicality, it has very remote probability to succeed.
The core objective of this latest American foreign policy drive is firmly rooted in protracted conflict between the State of Israel and the Palestinians.
This conflict over rights of lands and illegal occupation has actually been at the top of foreign policy formulation of contending global powers.
Indeed, this geopolitical nightmare has occupied the world's attention since the creation of the State of Israel, and numerous efforts by global State and non-State actors have not succeeded in resolving the differences.
The latest move in bringing some of these Arab States to the table of amicability with the State of Israel, with the purpose of serving as a platform to further rope in more regional States with the hope of achieving ultimate comprehensive regional peace, for me, will end in failure.
And the reason is simple: the two main protagonists to this conflict, which are the Palestine and Israel, should have both been involved in the process.
But according to Dr Hanan Ashrawi and Dr Saib Arakat who are members of the Palestinian Council, have said they were not consulted. The plan was hatched by the US and the Palestinians were offered "take or leave it" option, which they refused to take.
Now, in conflict of this global dimension and has protracted for nearly a century, resolving it takes intense backroom manouvering even before the actual negotiations start.
But from available reports, this obviously was not done. And with the internal Palestine power dynamics, this latest drive-by America is further going to aggravate the situation.
In Palestine, the internationally recognised government led by Fatah and located at the West Bank is cozy and warm with the Suni-led States within the Middle East that are now warming relations with Israel.
As such, Fatah feels betrayed for the reason that their perceived allies have warmed up to their perceived enemies at their blindside.
On the side of Hamas, they are allied to Shia-led States, of whom Iran and Hezbollah stand out, and also, feel emboldened to resist both their domestic and external enemies. This, therefore, has the potential of worsening an already bad situation.
Indeed, reports coming in this morning has it that Hamas launched a barrage of rockets into Israel, overnight. This is obviously meant to raise tensions in the region and drown out all positive move in resolving the conflict.
America, as global hegemonic superpower, has always played the role of effective impartial arbiter and this has earned it the accolade of "global policeman".
However, under the current Trump-led administration with its ideological inclination firmly-rooted in unalloyed Realism, foreign policy formulation is purely American exceptionalism which doesn't put premium on interests of others.
Newton-Offei Justice Abeeku
email: [email protected]