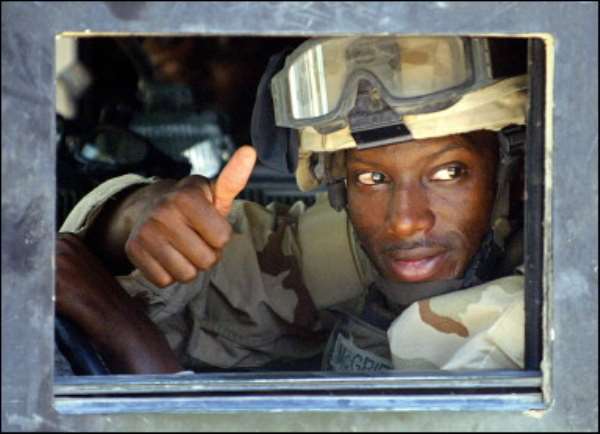 A young man shot and seriously wounded by a military patrol team at Osu in Accra on Tuesday is dead.
He passed away this morning at the Korle-Bu Teaching Hospital where he was on admission.
Mark Nortey was shot in the head under mysterious circumstances near the Ohene Djan Stadium, formerly the Accra Sports Stadium.
An eyewitness and friend of the 23-year-old the late Nortey told JOY NEWS they were strolling near the stadium when the patrol team opened fire.
Seva Stanley Pierre said he took to his heels for his life when Nortey was shot.
He said the military personnel prevented onlookers from helping him several minutes after he was shot.
The father of the victim, Augustus Nortey told JOY NEWS his son was not an armed robber.
He said he believes in the laws of the land and hopes that whoever shot and killed his son will be punished.
Mr. Nortey and his family returned to Ghana in 1990 following the outbreak of war in Liberia.
When our news team visited the victim at Korle-Bu Wednesday evening, the Nortey was in a critical condition and was being prepared for surgery.