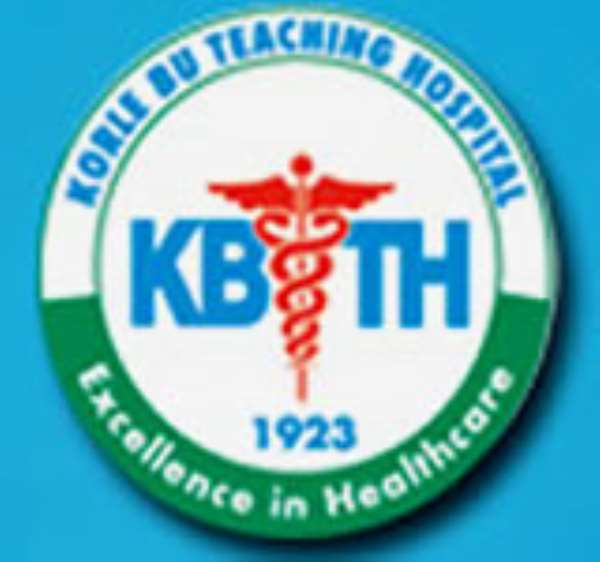 The Korle-Bu Teaching Hospital (KBTH), Ghana's premier medical centre and leading referral hospital is in a state of disrepair.
The hospital built in 1923, has 17 clinical and diagnostic departments and centres but with inadequate maintenance, minimal expansion and pressure from the increasing number of patients, facilities at Korle-Bu have aged and falling apart.
Earlier this week, doctors in the Surgical Ward of the Korle Bu Teaching Hospital complained about the frequent power outages at the ward saying it is disrupting critical and complex surgical operations.
JOY NEWS learnt that some doctors performing an operation on a woman who was bleeding profusely had to abandon the operation after the lights went out.
In the end, the doctors had to turn to their mobile phone lights to manually stitch up the patient. Hospital authorities later confirmed that the standby generator for the ward broke down earlier this year but has since not been repaired.
According to the Public Relations Officer of the hospital, Mustapha Salifu, they have had several complaints from relatives of patients about the effect the lack of a standby generator for the Surgical Ward is having on their sick relatives.
The Surgical Ward's standby generator is but one of the many dysfunctional facilities at the hospital.
The lift to the Gynaecology Theatre is another dysfunctional installation at Korle-Bu. Some staff of the hospital were accused of demanding a fixed amount of ¢60,000 from patients to carry them on stretchers to the Gynaecology Theatre, since the lift was not functioning.
Although hospital authorities say they are unaware of the situation, one of the persons who paid the amount to have his sister carried from the theatre to her ward at the hospital narrated his experience to JOY News.
As if these instances are not enough, on Saturday the Maternity Ward of the hospital got flooded. According to the authorities, the flooding was due to a fault with a tap that serves the ward. For some patients the situation at the hospital is alarming.
The challenges cited above appear to be the tip of the iceberg of problems in Korle Bu. Apart from the huge and beautiful edifices at the hospital; workers say everything else is falling apart.
In the case of the Gynaecology Department the doctors say even though the theatre was commissioned by President Kufuor in 2005, gynaecologists presently share the theatre at the Children's Ward with the paediatricians, causing a lot of inconvenience to them and patients.
The doctors say they had to send home five out of seven patients scheduled for operation two days ago because of the pressure on the theatre.