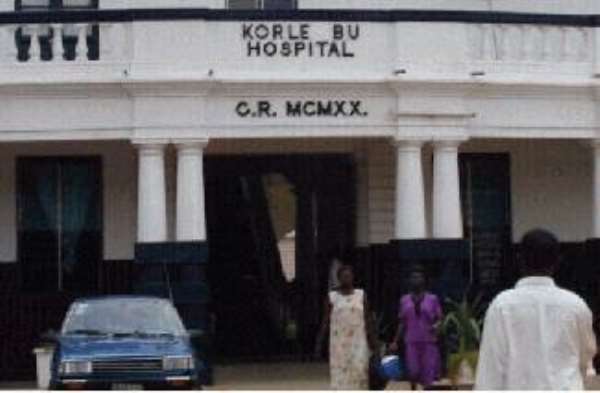 A strike by medical consultants at the Korle-Bu Teaching Hospital has forced the closure of the emergency maternity unit.
The consultants, who are all lecturers at the University of Ghana Medical School (UGMS), Legon, are protesting unpaid allowances for Additional Duty Hours (ADH) since June. Over 100 consultants are involved in the industrial action which started on Monday.
The consultants are employees of the Ministry of Education, Science and Sports. When they are teaching students to be doctors, they work as medical doctors.
JOY NEWS has learnt that consultants did not benefit from recent adjustments to salaries of health professionals because they are not Ministry of Health employees.
The consultants are paid salaries by the Education Ministry while the Ministry of Health pays ADH allowance for their work.
The door to the emergency unit was closed when our reporter visited the hospital. The usually packed benches in the derelict waiting area were empty.
Midwives were on hand though to provide basic assistance to the near 200 pregnant women who throng the hospital on daily basis.
The nurses tell JOY NEWS they are ready to work but they and the junior doctors available are severely handicapped without consultants. The doctors will not comment on the strike.
Hospital authorities also declined to make any public comments even though they admit the strike is affecting healthcare delivery and the hospital's revenue base.
For now pregnant women seeking care at the hospital are referred to the Ridge Hospital here in Accra.
JOY NEWS has learnt that medical consultants at the nation's second major health facility, the Komfo Anokye Teaching Hospital, Kumasi, may also join the strike soon.
In a related development, a new gynaecology theatre at Korle-Bu President John Kufuor commissioned in July in 2005 is yet to open to the public. The theatre is currently under lock and key.
A source at the hospital told JOY NEWS that Korle-Bu authorities have been unable to raise the needed ¢41 million to complete the purchase some vital equipment to operationalize the theatre.