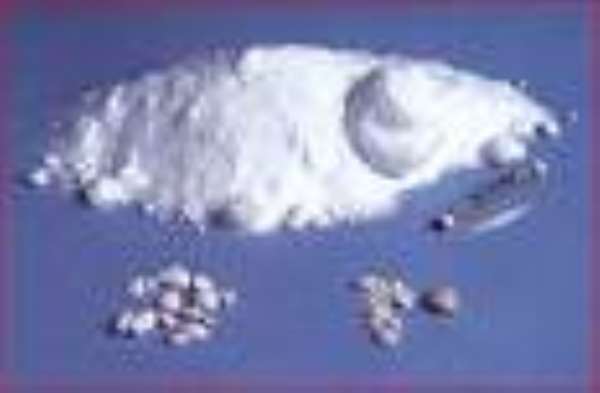 cocaine business
Police have re-arrested four of the officers who are standing trial in Accra in connection with the disappearance of 77 parcels of cocaine from the MV Benjamin fishing vessel.
The arrests were made on the orders of the Attorney General, Joe Ghartey. The four officers are currently in custody and police are still looking for one more officer. An Accra court had granted bail to four officers.
In a related development, the Police administration has directed its Professional Standard Bureau and the Criminal Investigations Department (CID) to investigate media reports that one of the suspects in the recent cocaine scandal, Kwabena Amaning, alias Tagor, threw a birthday party in his cell at the Ministries Police Station.
The Commander of the division under which the Ministries Police Station falls has also been asked to proceed on leave with immediate effect in order to pave the way for the investigations.
The Director of the Police Public Relations Unit, Superintendent David Eklu said Paul Quaye, a Commissioner of Police and the Director-General in charge of Strategic Direction and Monitoring would supervise the probe.
Investigations would be conducted to ascertain whether champagne was brought to Tagor in cells, whether a party was organized in the cells and whether the Police regulations in respect of remand suspects were followed.
The statement said any officer found to have acted contrary to the Police regulations would be sanctioned.