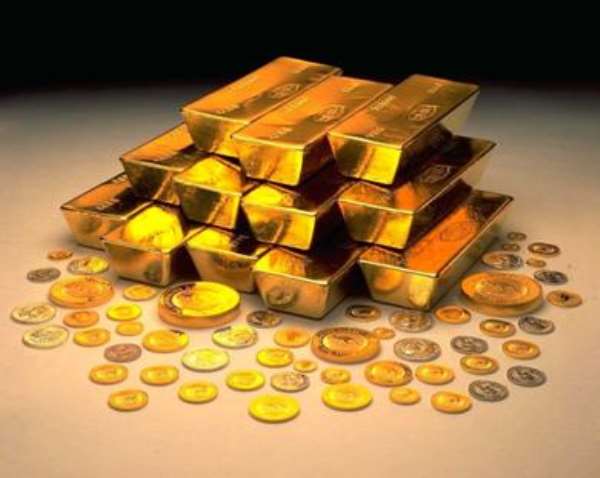 I sincerely don't know why anybody would fake or fabricate and circulate letters claiming the endorsement of the members of the National House of Chiefs for the Agyapa Royalties Investment Deal that has roiled up the hackles of many patriotic Ghanaian citizens. Or is it "Ghanarians," as in "Voltarians"? How dumb! At any rate, it is quite clear that parts of the Agyapa Deal are shrouded in the sort of mystery that requires prompt clarification, especially since the Finance Minister, Mr. Kenneth Ofori-Atta, is widely reported to have vowed that no level of decibels of protestations of the so-called Civil Society Organizations (CSOs) would prevent or stop the government from pressing ahead with the deal.
We are also informed that Attorney-General Gloria Akufo has expressed some serious concerns about the Agyapa Deal, perhaps concerns having to do with the fact that the aforesaid investment deal would be invested in a tax haven in the British-owned Channel Islands (See "Don't Use the House of Chiefs to Legitimize Agyapa Deal – Togbe Afede" StarrFM.com / Ghanaweb.com 9/3/20). The irony here is the fact that nearly every one of the key players of the main opposition National Democratic Congress (NDC), most of whom have illegally squirreled stashes of taxpayer money abroad, have invested the same in offshore tax havens, such as the Cayman Islands, in the Caribbean, where they are either already reaping humongous profits in the form of high interest returns on their loots or they hope to do precisely that, as we all learned from Mr. Julian Assange's Wikileaks exposé not too long ago.
In tax havens, taxes accruing to investment capitals are routinely waved, so what is really wrong with investing the fiscal patrimony of all Ghanaians, at large, in a tax haven so as to ensure that whichever government happens to occupy Jubilee House would gain ready access to adequate funding for the construction of massive development projects. I mean, hasn't the Mahama Posse already and irrecoverably sunk Ghana into billions of dollars' worth of Judgment Debts to be hypocritically crying out about the possibility of some "Akyem Mafiosi" gaining access to public funds? Isn't such "thievish scheming," even assuming that this is precisely what the Agyapa Royalties Investment Deal is about, still not far better and more profitable than having Candidate John "Airbus-Kanazoe" Mahama return to power with the sole aim and objective of ceding proprietary rights of all the country's mineral resources to his younger half-brother Ibrahim Mahama? Talk of midnight's night soil.
Now, how much gold and/or diamond is mined in the Gonja areas of the Savannah Region? Now, couple this with the former President's estimated worth of at least $ 1 Billion on the Forbes' List of Richest Ghanaians and tell me whether Ghanaians are not better off hedging our bets with the more fiscally savvy and inclusive "Akyem Mafia." You see, with the "Akyem Mafia," every bona fide Ghanaian – as we have witnessed with the Akufo-Addo-implemented Senior High School Policy Initiative – gets to share in the national wealth, that is, the proverbial national cake. With "Shit-Bombers" and "Shit-Jet Pilots" like Messrs. John "Embraer-Kanazoe" Mahama and Isaac "The Shit-Mouth" Adongo, the Frafra Night Soil Man (my profound apologies to all my Frafra kinsmen and women), what you get is your money being exclusively enjoyed by one set of Ghanaian citizens at the criminal expense of another set, namely, the predominantly Akan-populated parts of Ghana, as we all painfully witnessed under the Mahama-established Savannah Accelerated Development Authority (SADA), between 2012 and January 7, 2017.
We need to seriously take stock of the dastardly attempt by the Afede Gang to pull off another December 17 Referendum Scam with the people of Ghana. There may, indeed, be a few murky or questionable aspects of the Agyapa Royalties Investment Deal that need prompt scrutiny and clarification, but they significantly pale on questions of credibility and transparency when the latter is juxtaposed with the Mahama & Mahama Nyinahin Bauxite Mega-Theft, the wisely abrogated Grand Larceny which an impudent and theft-prone Candidate John "Embraer-Kanazoe" Mahama has threatened to revive, in the highly unlikely event of being returned to Jubilee House.
*Visit my blog at: KwameOkoampaAhoofeJr
By Kwame Okoampa-Ahoofe, Jr., PhD
English Department, SUNY-Nassau
Garden City, New York
September 13, 2020
E-mail: [email protected]