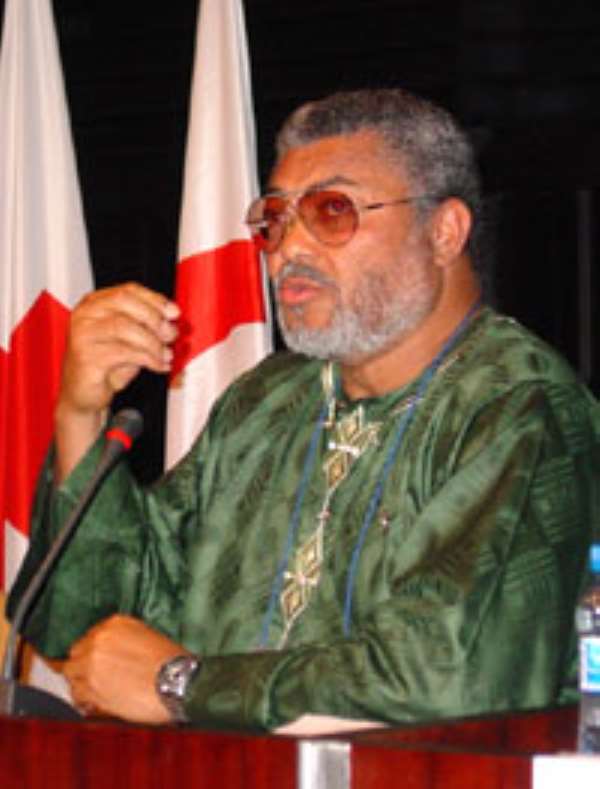 Former President Jerry John Rawlings left Accra on Tuesday for Bermuda to participate in an international conference on African Diaspora Heritage.
This is at the invitation of the Deputy Prime Minister of Bermuda, Dr Ewart Brown.
A statement issued in Accra by his office said Ex-President Rawlings would be speaking on the topic "Reflections from the Continent: The Promise and Challenges of Africa Diaspora Heritage development" at the conference that would be attended by ministers and other dignitaries from all over the world.
His wife, Nana Konadu, accompanied him and he will be away for a week.