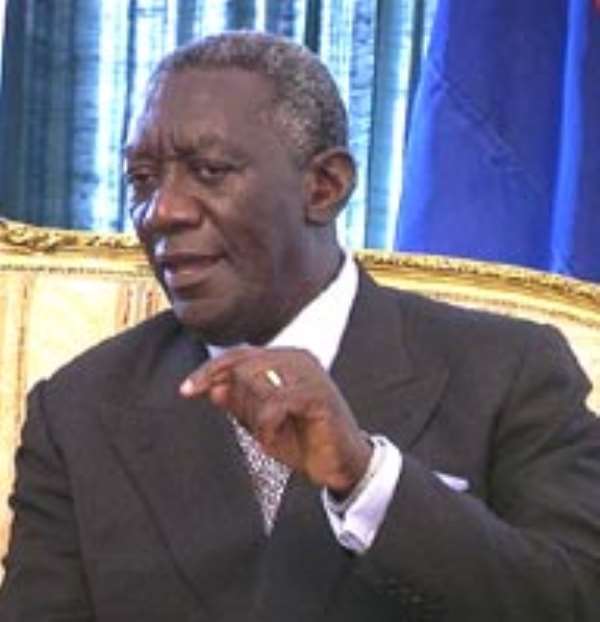 President Kufuor
President John Agyekum Kufuor on Tuesday congratulated Mr Shinzo Abe on his election as the Prime Minister of Japan.
Mr Abe, a member of the ruling Liberal Democratic Party, obtained massive support of both the Lower and Upper Houses of Japan's Parliament to win.
He replaces outgoing Prime Minister Junichiro Koizumi.
A statement issued by the Ministry of Foreign Affairs in Accra quoted President Kufuor as having said in the message that Mr Abe's election and subsequent confirmation as Prime Minister of Japan was a clear manifestation of the confidence reposed in him by the people of Japan.
President Kufuor expressed the hope that during Mr Abe's tenure of office, the strong bonds of friendship and cooperation that exist between Ghana and Japan would be further strengthened.
"I also look forward to working closely with you in various international fora in the furtherance of our shared objectives", he said.